4.0 on the Masq Scale! Hand of Chaos by @JayHamlet #fantasy #bookreview
---
By tweeting this post, you can earn promotional tweets from me as part of the Amazon Tweet Exchange.
Details
here
.
---


Cover links to Amazon.com


Hand of Chaos
Chaos Theology
Written by J. Hamlet
Genre: Fantasy, Paranormal, Horror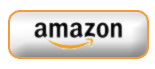 Exhausted, cynical, and confused, Anna is always there to report for duty. She's part of a clandestine government team that defends the nation against supernatural terrorism--a job that understandably leaves her life in shambles and drives her to drink a little more than she should.

Toss in a fear of intimacy with a desire to have friends and lovers like a normal person and, well, Anna is a troubled soul wrapped in a special agent with arcane, magical powers.

Waking up hungover at five-thirty in the morning with a zombie-infested apartment building in the heart of DC to deal with, she knows she's got the makings of the worst morning possible.

Her team is its own challenge. A battle-scarred Nigerian shaman, a bookish shape-shifter, an inept summoner, and a brilliant but cantankerous wizard round it all out. Her partner, an immortal and cursed Paladin, is the only person she knows more jaded than herself. Getting them all to work together is never easy, with Anna often caught in the cross fire.

Their target, Ethan Morgan, is one pissed off necromancer. His brother was KIA by his own government, the victim of an experimental magical weapon they decided to test on the battlefield. Now bent on revenge and sponsored by one of hell's most powerful demons, Ethan has a plan of his own to make us all pay.

Anna and her team are fighting against the wake of destruction, but Ethan is always one step ahead. With the number of bodies he leaves and reanimates growing exponentially, Anna's wondering if they'll stop him before he engulfs everyone in an undead horde.
Linda's Review
Hand Of Chaos by J.Hamlet is a cool Fantasy/Supernatural thriller that will appeal to those with a lust for action.
What I loved: The vast array of characters are creative and well written. The lead, Anna Wei, is tough and gritty - someone well worth her salt. She possesses arcane powers, fascinating to become involved with if you are unfamiliar, and isn't afraid to use them! I'm not usually a big fan of lead female characters, but in Anna's case I'm happy to make an exception.
The rest of the cast is equally enthralling. Some of my personal fav's are Roy, Anna's partner in the "secret government agency" which deals with various untold supernatural threats, Ethan, a necromancer and resident bad guy, and Plague, a demon from Hell(Literally) who's sponsoring Ethan. I especially enjoyed Ayham, a Dhampir or half-vampire and well practiced wizard.
The tale flowed nicely and integrated the various mystique's relatively easily, however, I will caution parents that they may want to read first before signing off on the content for younger teens.
What I didn't love: Unfortunately, I think the cover art does absolutely nothing to draw anyone to read what's inside. Also, there are some rather graphic scenes that may be inappropriate for younger readers and the cover seems to be in conflict geering for exactly that age group. I am a big fan of cover design and the content of this story leaves many intriguing options, It's definitely worthy of a redo.
This is a terrific piece of fiction for late teens and up, it should be marketed that way instead of being imprecise.
All in all, Hand Of Chaos should appeal to all Fantasy action fans and Supernatural thrill seekers alike. Be aware of some graphic adult content if there are younger readers in your house, but most of all buckle in and enjoy the ride.
FYI : I'd like to apologize for my delay in posting this review, my computer met with an untimely demise which forced a replacement.
Review Disclaimer
: Book provided in exchange for an honest review.