"Wonderfully Vivid Tale." So Shall I Reap by @KathyLynnCross #fantasy


Cover links to Amazon.com
So Shall I Reap
So Shall I Reap, book one, The Unseen Series
Written by Kathy-Lynn Cross
Genre(s): Paranormal Urban, Fantasy





GET YOUR COPY HERE!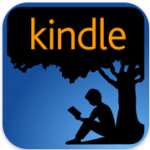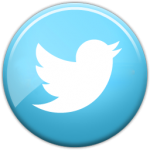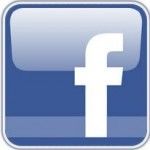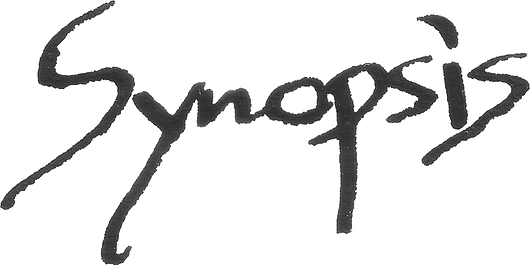 There is no protection from the Unseen.

Las Vegas, Nevada can't contain Alexcia Crystalline Stasis, who is living the ideal teenager's dream as the school's elite socialite. That is, until a fatal car accident changes everything. Now Alexcia's emotions are on the verge of combusting. As if mourning the loss of her boyfriend isn't enough, she is also dealing with extreme night terrors that leave her wondering if she just might need to be fitted for a straightjacket.

Tevin isn't your normal daemon. He's the leader of his clan, and he also happens to be a very active Grim Reaper. He never wanted to be charged with babysitting the one girl who can sway Creation's Balance. Tevin has known and kept Alexcia safe most of her life. Now that he has to become even more personally involved in her protection, Tevin finds himself having a hard time separating his sworn duty and pure curiosity. What does make Alexcia tick?

Will Tevin be able to keep Alexcia safe from the Unseen? And will Alexcia's emotions eventually help Tevin attempt to understand what being human is all about? Or will the entities and assassins' of the Unseen get what they want … her dead.
An excerpt from
So Shall I Reap
Flames and darkness served as a reminder of the future we faced. Resting both forearms around my middle and feeling defeated, I shuddered. Filling in my view with his unreadable stare, he then glanced away briefly and whispered, "I wonder if a soulless creature is worthy to be bound by a heart, tied to a soul? Yet, as you stand there looking at me, I continue seeing the eyes of the child I once knew. Do you still want to offer me your soul?"
---
Click here to read rest of the excerpt. Click again to hide.
---
Here's what
Fans are saying
Shocked! New author, New idea and an Amazing outcome. A MUST Read!
Incredible. Let me just say this book is a wonderfully splendid cocktail of mystery, suspense, intense emotions and to top this tasty cocktail off is a delicious creme topping of originality. Many times you see books where they are just copies of ideas after ideas where we all know they will more than undoubtedly be the same concept. Not here! No sir!
The main character created by miss Kathy-Lynn-Cross is so bold in the sense of her own personality. Alexcia (main character in the series) is a perfect example of a real life teenagers struggles. Not sugar coated with a pretty pink bow tie for people with a bland taste for reading. She is strong in many ways and her coping with alcohol is not at all uncommon for a teenager trying to find a balance between their chaotic, hormonal lives. Alexcia has got to be one of my most favorite main characters ever.
I feel my opinion is credible because reading books as much as I do you find being a true critic not only helps readers pick books but to help the author as well. I do not know of any other books this author has written but I sure hope she picks up the writing. I'm waiting for more and more from this seemingly new author and I'll be one of the first to grab a copy of her new releases. Congrats to miss Kathy-Lynn-Cross for her exceptional take on an old myth.
Such A Wonderfully Vivid Tale!
Kathy-Lynn Cross has absolutely outdone herself with this book. After the first few pages, I found myself transported to a masterfully structured universe which houses some of my new favorite characters.
Her vocabulary in this work is impeccable, and the skill with which she describes even the smallest of details really brings each moment to life with palpable reality. I could see every fixture and noticed every shade in the spectrum Lynn described as she painted her stunning world for the reader to enjoy.
The precise way that she kept with the theme of death in the character's demeanor and colloquial slang was the greatest thread which bound the story together in uniqueness. The characters were each well-developed and showed tremendous growth in their own journeys, a journey I felt that I experienced right beside them.
Overall I give this book 5 out of 5 stars. This was such a charming and inventive read and I cannot wait for the next book to be released. Cross is most certainly an author to watch, as I believe there is only greatness in store for her and her phenomenal work.
Author Bio
Kathy-Lynn Cross
I have resided, in the heat of Las Vegas, NV for the past thirty years. Forty-three years young, married for twenty years, to my Split-Apart. We have a seventeen-year-old, who thinks he is twenty-six, and an eleven-year-old, who has the mind of a sixteen-year-old. I am currently a member of the Las Vegas Writer's Group and have been seriously writing for the past four years.
I love the color red and use it in everything, hence the bottle-blonde with red highlights. If my fingers are not busy writing mayhem, you will find me looking up a new cookie recipe. When I need to recharge, you'll find me curled up with a mug of vanilla coffee and another book from my author bucket list.
My goals are simple; my passion is to be a 'Storyweaver' not a teller. I want to weave you (the reader) into my stories, not just to escape but have a sense of belonging. So Shall I Reap, book one of the Unseen Series is just the beginning of Tevin and Alexcia's journey. I hope you will enjoy as each of them share their POV with you. See you in the Unseen.
Scythe ya later! x.x