"If you don't like laughing then don't read it." King Stud by @LivRancourt #romance


Cover links to Amazon.com
King Stud
An O'Connor Family Novel, Book 1
Written by Liv Rancourt
Genre(s): Contemporary Romance



Disclaimer: Price subject to change without notice.



GET YOUR COPY HERE!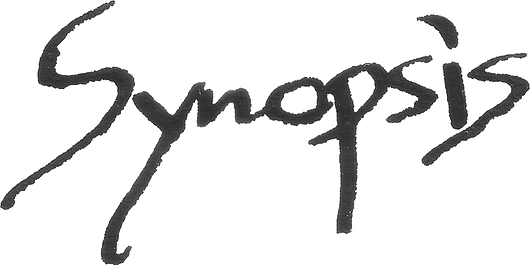 Danielle's got three months to make her grandmother's rundown Craftsman house livable. Her game plan is to get in, get grubby, and get back home to L.A. She needs a carpenter, and her best friend's younger brother is a good one. It's hard to ignore the buffed body under Ryan's paint-splattered sweatshirts, but her friend declares he's off-limits so Danielle reluctantly agrees.

Ryan doesn't have the cleanest record, anyway. His recently ex-ed girlfriend wants him back, and he has a reputation for brawling. He's also had a crush on Danielle since he was a kid. Despite their nine-year age difference, he knows she's worth pursuing.

Soon the paint under Danielle's fingernails starts feeling more natural than the L.A. sunshine. She'll have to navigate plumbing disasters, money problems, and one seriously cranky best friend to find something she hasn't had before: a real home, and a man who loves her.
An excerpt from
King Stud
A pair of headlights streaked across the front window, interrupting her bid war. A minute later, heavy footsteps crossed the porch. Then someone knocked hard on the door.
---
Click here to read rest of the excerpt. Click again to hide.
---
Here's what
Fans are saying
Anxiously Waiting For Book 2
King Stud had all the things I love in a novel: A hot handyman, a big, eccentric family, a fun locale with neighborhoods I'm familiar with and a hot handyman. Wait...did I say that one already? It bears repeating. I loved that Dani had to contend, not just with the age difference between her and Ryan but his sister/her best friend disapproving of their being together.
Their chemistry was scorching, in and out of bed. I love that she originally took on the house project out of a sense of guilt and it led to her discovering a new path in life that she didn't even realize she was searching for. Every single character in this book is unique and adds a little more depth to the story (even Chubbs and his cat).
SO happy to see this is the beginning of a series. I can't wait to see who gets their book next. Maeve... nah, too obvious. Niall...poor guy needs a loving woman. Rancourt has so much to work with here, and she has laid down some fabulous hints to get us hooked. When is the next installment?
Hot! Hot! Hot! Give me some more
I haven't read a romance like King Stud in a long time. I'm talking one of the old time romance novels. The kind where the attraction is red hot and they want to hook up, but they don't for one reason or another. The back and forth, the almost, then not, builds the tension so high that when they do get together, it's explosive.
I loved it.
I'm not sure which character I liked more. Danielle with her practical, organized, rationalizing ways and sharp wit. She's a woman of strength and intelligence who didn't let the hard times of her past or present break her. Or Ryan who is just all around wonderful with his hot body, talented carpentry skills, huge heart, and amazing sense of humor. I could do without his off the wall temper, though.
I'll warn you about the snark in this book. If you don't like laughing then don't read it.
The secondary characters pulled the novel together. Ms. Rancourt has set us up for an extraordinary series. Now she has me wondering who's next. I hope she comes out with the next book sooner rather than later.
Author Bio
Liv Rancourt
I write romance: m/f, m/m, and v/h, where the h is for human and the v is for vampire...or sometimes demon. I write funny. I don't write angst. When I'm not writing I take care of tiny premature babies or teenagers, depending on whether I'm at home or at work. My husband is a soul of patience, my dog is the cutest thing evah(!), and we're up to three ferrets.
I can be found on-line at all hours of the day and night at my website & blog (
www.livrancourt.com
), on Facebook (
www.facebook.com/liv.rancourt
), or on Twitter (
www.twitter.com/LivRancourt
). Come find me. We'll have fun!