Winter Promises: An Ever After Christmas Erotica Story by @ACJamesauthor #review
---
By tweeting this post, you can earn promotional tweets from me as part of the Amazon Tweet Exchange.
Details
here
.
---


Cover links to Amazon.com


Winter Promises
An Ever After Christmas Erotica Story
Written by A.C. James
Genre: Erotica, Paranormal, Short Stories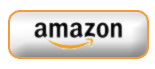 Holly Ellis never liked Christmas but after being bounced around the foster care system no one could really blame her for being a Grinch. At twenty-two her feelings toward the season hadn't changed or at least that's what she thought. A very special scavenger hunt that Arie has planned might be exactly what Holly needs to change her gloomy attitude toward Christmas. This winter promises sensual delights that Holly won't soon forget. But will Arie promise her more than just passion?
Lucy Pireel's Review
This short story was although highly erotic, never really satisfying in a way that tickled the reader in me. It had more a feeling of being a chapter from a book than that of a short. There was no real beginning, nor a real end
So if you want to read an erotic scene with no real substance this is the—I hesitate to call this a book—thing to reach for. If you expect a well rounded story with a proper arc and characters that have substance look somewhere else.
However, I have to be honest, I did like it. It might not be a literary masterpiece, and have a title that has nothing to do with the content, but it was a nice read never-the-less.
Review Disclaimer
: Book provided in exchange for an honest review.