Thanks to our visitors for these wonderful stats!
---
By tweeting this post, you can earn promotional tweets from me as part of the Amazon Tweet Exchange.
Details
here
.
---

T
he above stats which are for the last 14 days are very typical of the traffic on this site. Perhaps even a bit low compared to when the site is really pumping. (I took out the color on today's stats since it's only lunch time at the time of writing this post. I fully expect today's traffic to match the above pattern.)
I wasn't surprised to see the above stats, but I did get a very good surprise when I looked up our estimated stats on Alexa. Here they are for your viewing pleasure.
Global Rank: 142,634

Bounce Rate: 32.40%

Daily Pageviews per Visitor: 5.50

Daily Time on Site: 6:33
Global rank is a bit higher than it use to be. Six months ago or so we were going through a traffic boom. I suspect it has something to do with the northern hemisphere going through winter. Few people browse the internet during the spring because they are out having fun.
Now the other three stats are amazingly good. I haven't checked those in a while, but the last time I did, bounce rate was in the 80% range, meaning only 20% of our visitors back then would click on something else, staying on the site longer. Now, though, a little more than 70% click on something else before leaving the site.
This is good for all of our advertisers but especially good for those who participate in our monthly Cover Wars. I suspect that's why the bounce rate is so low. People come to the site because of a tweet, for example, but stay longer to vote in Cover Wars or try their luck in a Scavenger Hunt. (If you haven't done so, check them out at the top of the page)
The fact that the daily pageview average is above 5 reiterates that fact. People use to come to see just one page, but a high percentage of our visitors are looking at multiple pages. And the daily time on the site just puts another nail in the coffin. People use to stay less than a minute, but at 6 minutes or more, a lot of visitors are staying long enough to read the reviews, check out the promos, or whatever else suits their fancy.
And on behalf of the authors and publishers who support this site financially by advertising with us, I say...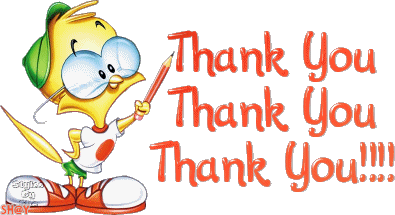 They appreciate the visits and time you spend on the site, and so do I ... and my wife, and my kids.