Romantic Erotica: More Than One Night by @marietuhart #bookreview
---
By tweeting this post, you can earn promotional tweets from me as part of the Amazon Tweet Exchange.
Details
here
.
---


Cover links to Amazon.com


More Than One Night
Written by Marie Tuhart
Genre: Romantic Erotica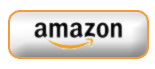 Bartender Beth Grant has sworn off men after yet another failed relationship, but when a friend dares her to dance with a handsome stranger, she's tempted by the fantasy. Jake turns out to be dashing, charming and very rich, everything Beth avoids.

But she can't resist, and one dance turns into an evening of exquisite passion. Beth vows not to repeat a night like this, despite liking the mysterious Jake--a lot.

Successful business owner Jake Masters knows he's met his dream girl the minute he lays eyes on Beth across the crowded dance floor. But the next morning she disappears and all he has is her first name.

Jake vows to go to any length to get more than one night with Beth, and when he discovers she has a jaded past, he puts his heart and soul at risk to prove he's the one.
Arushi R.'s Review
In one word or to be more accurate in two words if I have to describe the book it will be "Of Course". The girl and guy sipping their drink in a bar looked at each other and there was an instant connection, an undeniable chemistry - Of Course. The guy is a billionaire and the girl works in the bar - Of Course. The girl has a troubled past because of which she builds a wall between her and the guy - Of Course. And therefore the other word I will use to describe this book is "Fairy-tale".
She has a one night stand with the guy who later stalks her and then asks her to spend 24 hours with him. In real world the police would have found her body disposed somewhere probably missing some body parts that the killer kept as a trophy but "Of Course" that didn't happen.
The plot isn't very original or unique but the writing is good. "Of Course" I too fell in love with Jake, "Of course" I couldn't stop myself from rooting for them, "Of course". It's an easy read. In flight, in Dentist's waiting room or wanna devour a book before you sleep probably the one that wouldn't give you nightmares then this is it.
I gave it 3 out of 5 because I liked it but I didn't love it. I wasn't excited to turn another page or know the ending. It's a smooth read but I didn't felt that nagging and all consuming need to finish the book.
Review Disclaimer
: Book provided in exchange for an honest review.