"This is a fantastic novella." Fury of a Highland Dragon by @coreenecallahan #paranormal #romance


Cover links to Amazon.com
Fury of a Highland Dragon
Dragonfury Series
Written by Coreene Callahan
Genre(s): Paranormal, Shifter Dragons, Romance





GET YOUR COPY HERE!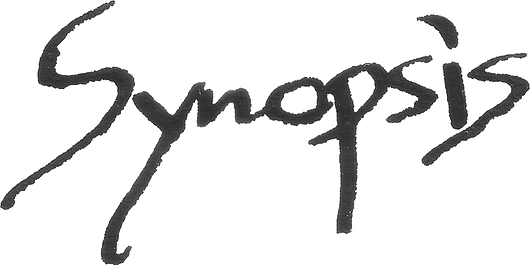 Trapped by a future she refuses to face…
Accused of cyber espionage by the United States government, ethical hacker Ivy Macpherson is now on the FBI's most wanted list. Out of options, she runs, desperate for time to prove her innocence. When fate takes an unexpected turn, bringing her face-to-face with Tydrin, she must decide—trust a man more dangerous than the hunters on her trail to keep her safe. Or risk capture by a covert agency well known for ruthlessness.
Condemned by a past he doesn't want to remember…
Cursed with a terrible temper, Scottish dragon-warrior Tydrin struggles to atone for a mistake that took innocent lives. Unable to forgive himself, he returns to the scene of his crime in hopes of finding absolution, but discovers a woman in need of his help instead. Intervening in the nick of time, he whisks Ivy to safety, only to realize the daughter of the family he wronged is the one destined to steal his heart.
An excerpt from
Fury of a Highland Dragon
Feet rooted to the ground, Tydrin stared at the female. He blinked to clear his vision. Nothing. No change in his visual field and—bloody hell. It couldn't be. He must be seeing things. Must be imagining the impossible. But no matter how many times he forced himself to refocus, nothing changed. She remained front and center, kneeling in the dirt, head bowed, hands resting on her thighs. The submissive position drew him tight, messing with his ability to think for a second.
---
Click here to read rest of the excerpt. Click again to hide.
---
Here's what
Fans are saying
Loved It!
Beginning gets right to the point and suddenly you are with the couple in Scotland dodging danger and then feeling warm and safe, finally free from guilt and fear. I always wish books could go on forever but the length was perfect, though I wouldn't mind a full story on these two but then I'm holding out for Forge!
This is a fantastic novella.
This is a fantastic Novella...no matter how or what, Coreene Callahan, always keeps the reader excited in anticipation of what to expect next...I recommend highly and can't wait for the next book in her Dragonfury series...a must read...
Author Bio
Coreene Callahan
As the only girl on all guys hockey teams from age six through her college years, Coreene Callahan knows a thing or two about tough guys and loves to write about them. Call it kismet. Call it payback after years of locker room talk and ice rink antics, but whatever you call it, the action better be heart stopping, the magic electric, and the story wicked, good fun.
After graduating with honors in psychology and working as an interior designer, she finally succumbed to her overactive imagination and returned to her first love: writing. And when she's not writing, she's dreaming of magical worlds full of dragon-shifters, elite assassins, and romance that's too hot to handle. Callahan currently lives in Canada with her family and writing buddy, a fun-loving golden retriever.