Enter to #win hardcover novel DRAGONBANE by @kenyonsherrilyn #giveaway
Enter to win a hardcover novel DRAGONBANE by Sherrilyn Kenyon or a Kindle Paperwhite.
***Every entry guaranteed 3 FREE scifi romance ebooks***
Enter the Giveaway HERE!


Cover links to Amazon.com
Dragonbane
Dark Hunter Novels Book 19
Written by Sherrilyn Kenyon
Genre(s): Science Fiction Romance, Paranormal Romance





GET YOUR COPY HERE!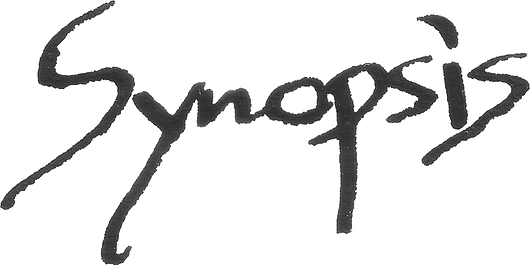 Out of all the mysterious boarders who call Sanctuary home, no one is more antisocial or withdrawn than Maxis Drago. But then, it's hard to blend in with the modern world when you have a fifty foot wingspan.

Centuries ago, he was cursed by an enemy who swore to see him fall. An enemy who took everything from him and left him forever secluded.

But Fate is a bitch, with a wicked sense of humor. And when she throws old enemies together and threatens the wife he thought had died centuries ago, he comes back with a vengeance. Modern day New Orleans has become a battleground for the oldest of evils. And two dragons will hold the line, or go down in flames, in Dragonbane, the next explosive Dark-Hunter novel from #1 New York Times bestselling author Sherrilyn Kenyon.
Here's what
Fans are saying
I'd been waiting for Ms. Kenyon to get to Max's story and let us know what was with the incredibly powerful creature who lives in the attic of Sanctuary. All my favorites showed up for at least a cameo with the were hunters well represented and all of their varied personalities were kept true to form.

A very enjoyable story with much laughter and some pathos, it does require a fairly decent knowledge of mythology and the world of the dark-hunters so I can understand why some found it confusing. Mythology and the incredibly detailed world of Acheron's dark-hunters is an obsession of mine so I loved it!


Full of snark and beloved characters
Dragonbane is the epitome of my love for Sherrilyn and her books. We have a familiar character as our main man and are constantly in contact with old favorites. After finished Dragonbane, I understood why Sherrilyn needed to tell Son of No One. The way her stories connect and interact and feed off one another is nothing short of genius - there's a reason we Menyons call her "Author Goddess" and books like Dragonbane are a prime example!
The wonderful thing about Sherrilyn's books is that she has some bad ass female characters. They're not sitting and waiting to be saved, they're out there fighting just as hard (and sometimes harder) than some of the male counterparts. Seraphine is no exception - especially coming from an ancient tribe of Amazon warriors. She is from a society where woman are above men in all things, but comes to love Maxis as an equal, not someone she needs to constantly care for.
Full of snark, beloved characters, and a hot and steamy romance Dragonbane will you keep turning pages until late hours of the night (or early hours of the morning really). You'll love getting to know Maxis, especially those who first met him in Night Play, and delving deeper into the most intricate and mind blowing world I've ever read.
Author Bio
Sherrilyn Kenyon
The #1 New York Times bestselling author, Sherrilyn Kenyon, who is proud of her mixed Cherokee heritage, lives a life of extraordinary danger... as does any woman with three sons, a husband, a menagerie of pets and a collection of swords that all of the above have a major fixation with. But when not running interference (or dashing off to the emergency room), she's found chained to her computer where she likes to play with all her imaginary friends. With more than thirty million copies of her books in print, in over one hundred countries, she certainly has a lot of friends to play with too.
Her books appear regularly at the coveted #1 bestselling spot. This extraordinary bestseller continues to top every genre she writes. Her current series include: The Dark-Hunters, The League, Chronicles of Nick and Beladors. Since 2004, she has placed more than 80 novels on the New York Times list in all formats including manga.
Her Lords of Avalon novels have been adapted by Marvel and her Dark-Hunter novels are now a New York Times bestselling manga published by St. Martins, and her Chronicles of Nick series is adapted by Yen Press. Her Dark-Hunters and Chronicles of Nick series are both soon to be major motion picture releases.