"Thoughtful, imaginative, suspenseful." All Hallows at Eyre Hall by @LucciaGray #romance #victorian


Cover links to Amazon.com
All Hallows at Eyre Hall
The Breathtaking Sequel to Jane Eyre
Written by Luccia Gray
Genre(s): Victorian, Gothic, Romance, Suspense



Disclaimer: Price subject to change without notice.



GET YOUR COPY HERE!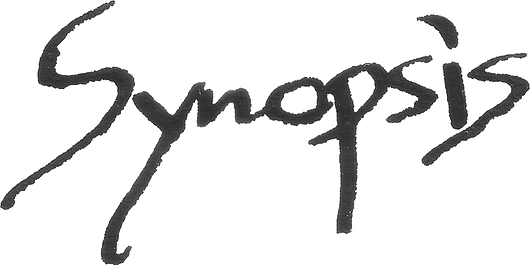 Rediscover the world of Jane Eyre.
Twenty-two years after her marriage to Edward Rochester, Jane is coping with the imminent death of her bedridden husband - and the revelation of his unspeakable secrets.
Richard Mason has returned, instigating a sequence of events which will expose Rochester's disloyalty to Jane, his murderous plots, and innumerable other sins. Drawn into a complex conspiracy, everything Jane holds dear is threatened. Who was the man she thought she loved? What is she prepared to do to safeguard her family and preserve her own stability?
All Hallows at Eyre Hall is the first volume of the Eyre Hall Trilogy. Its multiple narrators explore the evolution of the original characters, and bring to life new and intriguing ones, spinning an original and absorbing narrative.
An excerpt from
All Hallows at Eyre Hall
Chapter I
Mr. Mason's Visit
Sunday, 29th October, 1865.
The carriage swayed its way up the birch lined driveway towards Eyre Hall, tunnelling through the ghostly morning mist. The muggy air reeked of wilting foliage and soggy earth as the carriage halted abruptly, and the coachman closed and barred the heavy yard gates. The vehicle rocked as he leapt on, spurring the horses back into movement. Seconds later, I stepped out unsteadily onto crunchy gravel, adjusted my cloak and hat, and looked up to the rebuilt mansion for the first time.
---
Click here to read rest of the excerpt. Click again to hide.
---
Here's what
Fans are saying
A worthy sequel

As someone who is not very big on the classics (really, anything written before the last 3-4 years tends to bore me), I thought this book would be a positively bore-ful time. I am very glad I was wrong.

A modern reflection on the original novel, All Hallows follows the less-painful, more mature Jane Eyre as she goes through something every woman does at some time or another - Edward is turning out to be a little more wild and dangerous than he first seemed, but while she does continue to remain by his side, she has to deal with these new realisations, a new beau, and a new-comer to the estate.

Written true to the voice - yet not as grating or irritating as I find Bronte - All Hallows Hall is a wonderfully-mastered sequel to the classic, with enough modern concerns (well, timeless, really) issues to deal with, in a way that didn't make me want to smack someone. That's always the mark of a keeper book, it doesn't incite me to violence.

Well-worth the read, I congratulate Ms Gray!


Thoughtful, imaginative, suspenseful
I really enjoyed reading Gray's creative sequel. If I had to sum it up in three words, I would say that this book is; thoughtful, imaginative, suspenseful. I actually can't believe I was able to complete this book in one sitting. It certainly kept me on my toes. I look forward to reading the next book in the series.
I don't want to spoil it for those reading my review....I will say that there are some interesting twist of events and elements to the characters.
If you are familiar with the previous books you will definitely notice the difference because it adds to more character development. I think it adds a nice flavor to the series and helps to build up the suspense in the plot....which is exactly why I look forward to reading more. I highly recommend this book and commend the author.
Author Bio
Luccia Gray
Luccia Gray was born in London and now lives in the south of Spain with her husband. She has three children and three grandchildren. When she's not reading or writing, she teaches English at an Adult Education Centre and at University. Almost a year ago, she stopped scribbling surreptitiously and decided her life-long dream of stringing words into stories, and stories into novels, should come true, and it did.