"Sexy and intense." Sacrifice by @reanamalori #romance


Cover links to Amazon.com
Sacrifice
Written by Reana Malori
Genre(s): Romance, IR Romance, Military Romance





GET YOUR COPY HERE!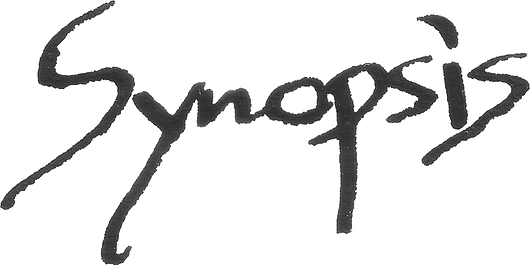 Monica Banks and Tyler Green have spent the better part of a year being sarcastic, caustic, and halfway in love with one another. What will Monica do once Tyler gets tired of waiting and makes the first move? Little does she know, he's not just looking for some short-term fun. With Monica, he wants forever.

Gunnery Sergeant Tyler Green never made apologies for who he was, and wasn't about to start now. People either accepted him just the way he was, or they didn't. And he'd always been okay with that. Then he'd met her and his world was turned upside down. Monica Banks captured his attention from day one and had never let go. Patience was never one of Tyler's virtues, but he knew that Monica would need time to get used to the idea of being with him and everything that came with it. Telling Monica how he felt about her was all Tyler could focus on and after a year of holding back, he was done waiting.

Staff Sergeant Monica Banks had experienced loss as a young child and promised herself she would never love someone enough that she would lose herself. Watching her father mourn the loss of her mother had colored her view of love, and what it would mean to ever lose that person. And then, Tyler Green had walked into her life. Like a bull in a china shop, he crashed through every barrier she erected, tearing down her resistance little by little. Soon, he was the only man she could see herself loving.

Tyler and Monica must find their way to each other, all while battling their own stubborn will, dealing with an obsessive stalker not willing to let Monica go, and understanding that loving someone with everything you are, doesn't mean sacrificing yourself in the process.
An excerpt from
Sacrifice
"Actually, I do want to know. I need to know what you see when you look at me." Waiting for his answer, she felt her hands begin to shake with nervous energy as he simply stared at her. Releasing her hand, he leaned back in his chair while she squirmed and fidgeted. Maybe she didn't want to know the answer to that question after all.
---
Click here to read rest of the excerpt. Click again to hide.
---
Here's what
Fans are saying
Sexy and intense!
All I could think the whole time I read this was "I wish a man would talk to me like this!"
I don't think I've ever read a hero more perfect than Tyler Green! I would be a completely happy woman if this man jumped out of the pages of this book and started talking to me like he talks to Monica. I found myself sighing out loud on several occasions. And Monica...who doesn't love a strong and capable heroine with a hint of vulnerability? I swear the author took thoughts right out of my head and put them in Monica's. It was so easy to fall in love with both the hero and heroine.
I loved the story line as well. I enjoyed the initial sparring between the two antagonizing each other. But as you get into the meat of the story, the danger mixes well with the times of ease and relaxation with both "families." Nothing is out of place and everything is in the story for a purpose. There were times of hot, steamy romance, levity with the family, and physical danger. Definitely a page turner!
It was nice catching up with the rest of the family
Tyler and Monica have danced around each other for more than a year. Tyler has had enough and decides it's time to get his woman. Before he can really make his move, Monica faces danger from an obsessed stalker. It's not happening on Tyler's watch. The story takes off from there.
You can feel the sexual tension when these two are together. Both are strong individuals accustomed to being in control. I found myself laughing out loud at some of the thoughts going through Monica's head. And, Tyler.....goodness gracious! That Marine is pure alpha male! When they finally get together, it was straight up fireworks. Tyler's pillow talk will have you turning up the air. Every girl needs a Tyler.
It was nice catching up with the rest of the family. Plus, I can see romance in the future for Noah and for Daniel. You get angst (from Monica), bullheadedness (Tyler), suspense, and lots of hot sex. This is one of the best in this series. I can't wait until we get Noah's story. This one will be hard to beat.
Author Bio
Reana Malori
Come join me as I explore my inner thoughts and create a world where anything is possible.
My focus is interracial romance and I firmly believe that LOVE in all its forms should be celebrated. While I have dreams of world domination, I'm willing to settle for being one of the best interracial romance erotica writers on the market. My goal is to weave a story that pulls the reader into my world and share in my universe, even if only for a short time.
I currently live in Montclair, Virginia with my husband and two sons. You can most often find me enjoying a good book myself, as I am first and foremost a reader (and I love a good romance).
You can find me on Twitter, Facebook and Pinterest. Just search for my name and I'll be there!
If you enjoy my stories, please leave a review and let others know!