Cover Wars: vote for your favorite cover each day.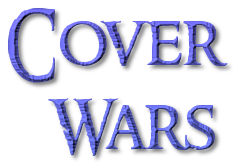 Vote for your favorite cover
at the bottom of this post.

You can vote once per day,
so come back often and
support your favorite cover.
---
To enter your book into January's Cover Wars, click here.

---

Each book cover links to Amazon.


(This blog participates in the Amazon Associates Program.)

Click on a book to learn more about it.


All My Love, Detrick
by Roberta Kagan
Twitter: RobertaKagan


The Phoenix Embryo
by Jeanne Marcella
Twitter: aforgeofphoenix


Polished
by Bianca Sommerland
Twitter: BSommerland


Elves Up North
by L. L. Walters
Twitter: ElvesUpNorth


Love and Kisses Christmas Collection
by Debra Elizabeth
Twitter: dlmartin6


Sign of the Green Dragon
by C. Lee McKenzie
Twitter: cleemckenzie


P.A.W.S.
by Debbie Manber Kupfer
Twitter: CiciCat42
---
Which is your favorite cover?