4.4 on the Masq Scale. Finding Poe by @LeighMLane #horror #bookreview


Cover links to Amazon.com


Finding Poe
Written by Leigh M. Lane
Genre: Horror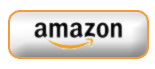 When reality and fiction collide,

there's no telling what horrors might ensue.



In the wake of her husband's haunted death, Karina must sift through the cryptic clues left behind in order to solve the mystery behind his suicide--all of which point back to the elusive man and author, Edgar Allan Poe.

Karina soon finds that reality, dream, and nightmare have become fused into one as she journeys from a haunted lighthouse in New England to Baltimore, where the only man who might know the answers to her many questions resides.

But will she find her answers before insanity rips her grip on reality for good? Might a man she's never met hold the only key to a truth more shocking than even she could have imagined?






Linda's Review
Finding Poe is a quite a fascinating piece of work. The title page has a subtitle which reads A Tale of Inspiration and Horror; well, I can agree one hundred percent with the horror piece of that puzzle. I dare any of you to find a smidgen of inspiration anywhere ...LOL! Okay, if you happen to be a writer you might find some inspiration from Ms. Lane's writing style which I found to be exceptionally good.
What I loved: I have always been fascinated with Edgar Allen Poe's work, his work is so twisted and macabre ( but in the best conceivable way) that I couldn't help being fascinated with it. I mean The Tell Tale Heart & The Pit and The Pendulum ...come on, it's wicked good! Ms.Lane did a fantastic job sticking to a style requires you to travel to some very deep, dark places ...both on the page and in your mind.
She's woven a terrific horror tale ( not for the kiddies) which leads you through the many twists and turns faced by poor Karina, a high bread girl who travels with her husband,Brantley, to America. The two are escaping some rather shady events back home and are beginning a new life as"lighthouse attendants" ...really? I won't spoil it for you, there are so many bizarre happenings you'll want to experience them for yourself first hand!
What I didn't love: Although the story was extremely well written, there are moments that are so convoluted that I wasn't quite sure where we were going with the story. Unfortunate, because if your not determined, as I am, you might give up. I urge you to continue as the end will satisfy your momentary confusions.
All in all: A good choice for the horror fan, and the cover art by Michael Ezaky is a perfect compliment to the work! Also, I'd like to mention that I really appreciated the manner with which the characters spoke and other descriptive pieces used by the author to stay true to the time period.
Review Disclaimer
: Book provided in exchange for an honest review.