"Very deep and thought provoking love story." Ride Your Heart 'Til It Breaks by @DeborahHawk3
---
By tweeting this post, you can earn promotional tweets from me as part of the Amazon Tweet Exchange.
Details
here
.
---


Cover links to Amazon.com
Ride Your Heart 'Til It Breaks
Written by Deborah Hawkins
Genre(s): Women's Fiction



Disclaimer: Price subject to change without notice.



GET YOUR COPY HERE!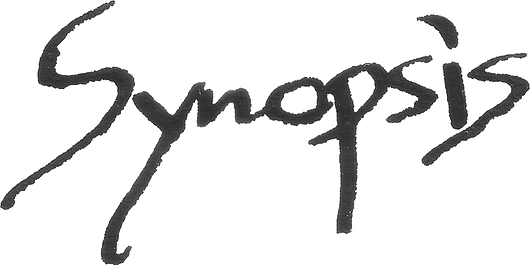 Winner, 2015 Beverly Hills Book Award for Women's Fiction
Sometimes life brings you to a split second when you suddenly understand everything is about to change forever.
On a cool October evening in 1994, attorney Karen Moon enters an enchanting little jazz club, in San Diego and unexpectedly falls hopelessly in love with the star attraction, trumpeter Stan Benedict. Although Stan is a world class flirt, who has every woman in the audience longing to go home with him, Karen hears a deeper truth in his music. Behind the performer's confident, shallow mask is a vulnerable, lonely man longing to be loved.
Karen risks her chance of partnership at Warrick, Thompson by secretly crossing ethical boundaries to save the club from destruction by her client, Waterfront Development. She and Stan begin a tumultuous affair that culminates in an unplanned pregnancy and a hasty marriage. But their relationship is increasingly threatened by the demands of Karen's job as a highly paid securities lawyer and by the rising crescendo of Stan's frequent infidelities. Through mounting heartbreak, Karen struggles to hold on to Stan until they are swept apart by a tide of personal and professional loss.
Thirteen years later, longing for forgiveness, Stan reappears in Karen's life. Now a superior court judge and married to Warrick, Thompson partner Howard Morgan, Karen is faced with Howard's threats to destroy her if she leaves their marriage.
Ride Your Heart 'Til It Breaks is an unforgettable, intricately woven tale of passion, loss, self-discovery, and redemption.
An excerpt from
Ride Your Heart 'Til It Breaks
Here's what
Fans are saying
Ride Your Heart Til It Breaks is a very deep and thought provoking love story. It is written so the reader does not get lost when Karen thinks back to the past abuot her realtionship with Stan.
Karen began as a lawyer, and was assigned to go to a night club for the law firm she worked for to quietly assess whether or not the development company could shut down the night club so they could build on the land. When she went to the club night after night she fell in love with the musician and with the couple that owned the nightclub.
Stan, the musician, had a scarred and lonely past that kept him from loving anyone until he met Carrie Moon. The love he felt for her scared him to his core so that he would utimately sabotage his own relationship with her.
Years later, Carrie Moon, now the Honorable Karen Morgan goes to see him play again. She is still deeply in love with him, although she has been in a loveless marriage to another attorney for years.
Read this wonderfully deep and passionate book about the love between Karen and Stan today. I absolutely loved the book and know you will too.
A Book Not to be Missed
Ride Your Heart 'Til it Breaks is an emotional ride of a tormented musician because of his past and a woman who tries to break his fears with love and undying support.
Deborah Hawkins weaves a masterful story taking you from the present to the past, explaining a timeless love story between Stan and Carrie with a roller coaster ride of ups and downs. There are times you will want to cry, scream at the characters, hug them, or just feel sad for the situations they create for themselves.
Carrie is a strong, independent, intelligent woman who has control over everything in her life except her emotions. Stan is a talented musician tortured by his past causing an inability to commit to anyone. Deborah Hawkins describes these characters in depth making you feel like you know and understand their feelings and emotions.
Her descriptions of San Diego, smokey bars, and surroundings make you feel as if you were there. This is a book that will capture your heart from the beginning until the end. It is not a book you should miss!
Author Bio
Deborah Hawkins
Deborah grew up in the South, wrote her first novel at the of age thirteen, and has been writing ever since. In graduate school, she studied Irish Literature and came to believe all Irishmen and Southerners are born storytellers. In addition to writing, she loves music and plays the clarinet. Now that her children are grown, she devotes her time to law, music, writing, and her two Golden Retrievers, Melody and Rhythm.
Deborah taught college English and worked as a technical editor before going to law school. She worked for several large East Cost firms before coming to California in the mid-1980's where she developed a solo practice as an appellate attorney while raising her three children as a single parent. She is admitted to the bar in two states and the District of Columbia, is a certified appellate specialist, and has a Master of Laws in addition to a Masters in English. She believes that even a legal case always begins with a story.
Connect with Deborah on Facebook at
www.facebook.com/DanceForADeadPrincess
or at
www.facebook.com/deborah.hawkins.37
or follow her on Twitter at @DeborahHawk3 or email her at
dhawkins@san.rr.com
.