"...An entertaining romp through a futuristic Cyberpunk world." A SHADOW IN THE FLAMES by @TheWriteMunz #AeneidTour
---
By tweeting this post, you can earn promotional tweets from me as part of the Amazon Tweet Exchange.
Details
here
.
---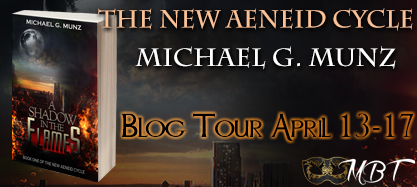 Written by Michael G. Munz
Genre(s): Cyberpunk Sci-Fi

Goodreads |
B&N
|
iBooks
Northgate is in turmoil. Decaying, violent, and corrupt, it is a common enough city in 2051, yet soon, discoveries beneath the Moon's surface will mark the city with their first distant echoes.
New arrival Michael Flynn is jobless and down to his last few dollars, but he still dreams of making a positive difference of his own. He has no family, no friends—save for the freelancer known only as Diomedes—and tonight the apartment they share will burn to the ground.
When Diomedes becomes his mentor in a search for the arsonist responsible, Michael will get the chance to realize his dreams. Joining them is Felix, a wise-cracking "information bounty hunter" who claims that neither the arsonist nor the man Michael idolizes are quite what they appear.
Will Michael find the courage to pass through the flames unscathed, or will the violence that surrounds him incinerate all that he is? Those who search the Moon will be watching...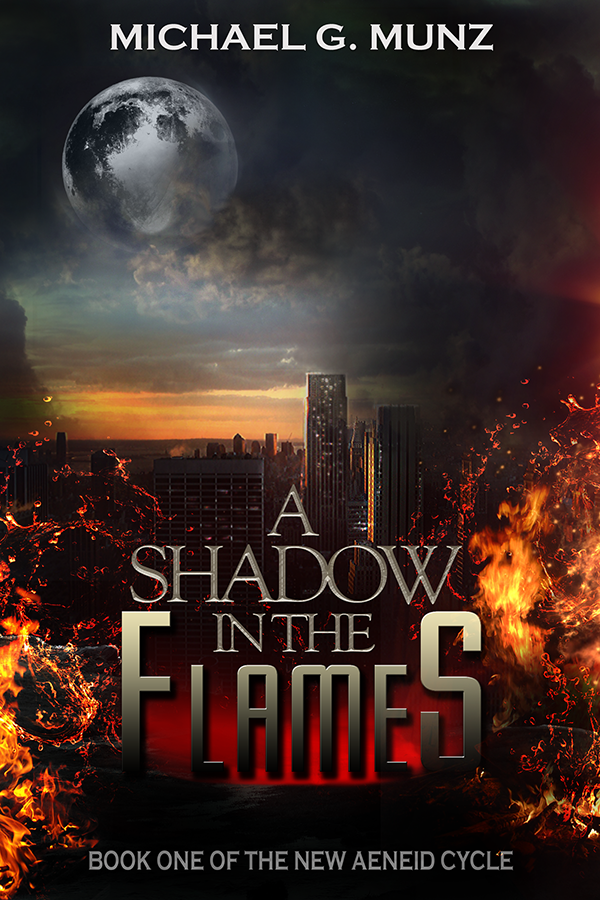 I found A Shadow In The Flames to be an entertaining romp through a futuristic Cyrberpunk world. It has a mixed bag of characters, some enjoyable, some flat and some annoying. I didn't quite get the moon scenes until later when they were tied in with the AOA. I am hoping this will be expanded on in the next book. I did feel that there was too much unnecessary dialog and more detail could have been done with the gangers, the vigilante and the cybernetic implants. All in all an enjoyable book and the next book in the series should develop the world the author has created.



Disclaimer: Book provided by the author free of charge in exchange for an honest review.
OUT NOW!


One man has plumbed its depths and returned alive. While Agent Michael Flynn protects him from those who believe that he knows too much, together they must find a demon from Michael's past: the freelancer Diomedes. Michael's violent ex-mentor, Diomedes murdered a man at the heart of the spacecraft's discovery. They must learn why.

Meanwhile the vigilante Gideon, slain by Diomedes six months ago, has been seen alive in the city of Northgate. His baffling return will draw two women into dangers far beyond those that lurk in the city.

Memories that haunt them all will entangle their fates as one in the blackness.


About Michael G. Munz
An award-winning writer of speculative fiction, Michael G. Munz was born in Pennsylvania but moved to Washington State at the age of three. Unable to escape the state's gravity, he has spent most of his life there and studied writing at the University of Washington.
Michael developed his creative bug in college, writing and filming four amateur films before setting his sights on becoming a novelist. Driving this goal is the desire to tell entertaining stories that give to others the same pleasure as other writers have given to him. Among his sci-fi influences are the writings of Dan Simmons, Frank Herbert, and Douglas Adams.
Michael dwells in Seattle where he continues his quest to write the most entertaining novel known to humankind and find a really fantastic clam linguini.