"Kept my interest all the way through." Cramped Quarters: Mary's Trunk by @rongizmo #paranormal
---
By tweeting this post, you can earn promotional tweets from me as part of the Amazon Tweet Exchange.
Details
here
.
---


Cover links to Amazon.com
Cramped Quarters
Mary's Trunk
Written by Ron Shaw
Genre(s): Paranormal Ghost



Disclaimer: Price subject to change without notice.



GET YOUR COPY HERE!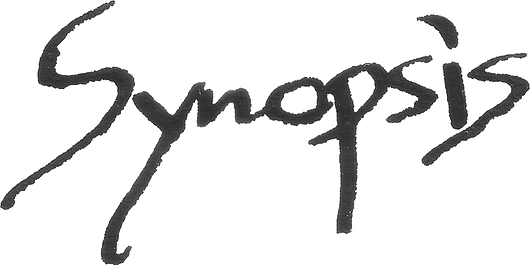 Do you believe it's possible to own, purchase, communicate, and come to know a ghost?

Ron Shaw does. He bought and paid for his own ghost Mary, on a crisp fall day in 2013, never having sought such a find, as he bunked and junked his way through the flea markets and garage sales of his native Atlanta, Georgia.

Warm, witty, and down to earth, you will find yourself entranced by this unique collection of stories and observations, replete with a full measure of Southern ambiance and hospitality.

You won't want to miss this one!
An excerpt from
Cramped Quarters Marys Trunk
Here's what
Fans are saying
Mary's Trunk holds more than you might think.

In fall of 2013, Ron Shaw, a retired police captain, and his wife, Donna, purchased an antique trunk. While speaking with the owner, they found out the trunk was the residence of Mary, a young woman who perished by drowning while crossing the Atlantic in 1909. The author uses this book as a vehicle to tell stories about himself, his wife, and local residents. I thoroughly enjoyed reading this short book of only seventy-nine pages and I look forward to hearing more about Mary.


Kept my interest all the way through!

Great Read! Makes you think when you buy an antique item what may be included. We are only temporary owners of these items, and the spirits that go on along with them. Mary is trapped in her trunk, and comes and goes as she pleases. You will be intrigued with how she relates with the family's who unexpectedly invite her to their homes.

I hope there are more in this series and additional information on how Mary become trapped in this trunk!


Author Bio
Ron Shaw
Ron Shaw is an Atlanta, Georgia, native who currently resides in Gwinnett County, Georgia, with his wife and daughter. He attended Roosevelt High School in Atlanta and continued his education at Mercer University in Macon, Georgia for two years. Ron met his future wife in Atlanta after his second year at Mercer and transferred his junior year to Georgia State University.
In 1973, with new responsibilities, he became an Atlanta Police Officer while attending college full time. Ron attained a BA degree in English Literature from Georgia State University in 1974. He retired from the Atlanta Police Department in 1996 after a very fulfilling and prolific career.
He is the author of the Cramped Quarters series, and his short story The Dead and the Dying will appear in Annie Acorn's 2015 Spirited Tales.
You can follow Ron at @RonGizmo on Twitter and friend him on Facebook. He is the author of the blog at
ronshawmedia.com.
You can interact directly with Ron each Monday night at 8:00 p.m. as he hosts the Ron Shaw Show on ArtistFirst Radio Network at
artistfirst.com/ronshaw.htm.