"Clever, fastpaced AND entertaining." The Tattooed Angel by @themodernscribe #romance
---
By tweeting this post, you can earn promotional tweets from me as part of the Amazon Tweet Exchange.
Details
here
.
---


Cover links to Amazon.com
The Tattooed Angel
a Time-Travel Novel
Written by Diana Douglas
Genre(s): Historical Time-travel, Historical Romance, Historical Fantasy





GET YOUR COPY HERE!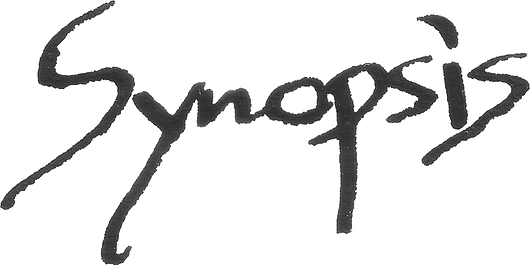 Angela Finley's vacation in England goes from dream to disaster when she returns early from a bus tour of Cornwall and catches her boyfriend in bed with another woman. Furious, she jumps in her leased Land Rover and takes off, hoping to put as much distance between them as she can. A heavy fog rolls in, she pulls over to the wrong side of the road and is hit head-on.

When she regains consciousness, she's convalescing in a stone mansion; her clothing's been burned, her hair cut, and the owner of the manor accuses her of being a sorcerous. Time has rolled back to the year 1648 and this young, 21st century paramedic from Arizona has no idea how she's going to get home.

Nicholas Warren fears the young woman he finds injured and unconscious on his land could be a danger to them all. Her clothing is strange, the tips of her hair are blue, and she has the image of an angel tattooed on her skin. With England at civil war, his shipping empire at risk from Parliament, and his son, Christopher, imprisoned in Newgate for butchering three prostitutes, life is treacherous enough without this time-traveling houseguest.
An excerpt from
The Tattooed Angel
Here's what
Fans are saying
Loved it! It's clever, fastpaced AND entertaining
Delightful, interesting and funny. Rarely have I enjoyed reading a time traveler story as much as this one.
What makes this novel outstanding is that besides demonstrating a solid knowledge of history, author Diana Douglas made it a fun book to read.
I thoroughly appreciated the cleverness, with which this author set up her plot. Angela is a visitor from the US, thus it makes sense that she carries many tourist brochures in her bag. When Nicholas Warren finds her, he also finds the brochures. And, opposite to many he is not illiterate! Nicholas is a supporter of King Charles I. From the brochures he learns that Oliver Cromwell will sign King Charles I's death warrant. What will he do with this knowledge? Add in that Nicholas is also a kind of time traveler and you see why this plot is a lot more interesting than many others.
Not Your Typical Romance Novel
I do not normally gravitate to romance novels, but this one promised to be different from the typical romance "formula." Diana Douglas did not disappoint! In fact, I am anxious to find out what happens next in the lives of Angela and Nicholas.
Ms. Douglas clearly knows what she is doing. She has done her research about England in the 1600s. All of her characters are complex, interesting, and true [to] their voice--not a two-dimensional lad or lass in the book. She takes the reader on an adventure that rivals the best roller coaster I've ever been on. Time-travel, black magic, immortality, lessons in herbal medicines, evil villains, kind souls, political shenanigans, confused lovers...need I go on?
Even though the plot of the book is outside the realm of what most people believe is possible, Ms. Douglas weaves a plausible tale full of details and dialogue that made this story work. In other words, she made the unbelievable believable. For that alone, I applaud this amazing author.
This is not your typical romance novel. That is what I enjoyed about the novel and why I urge Diana Douglas to publish the next installment of Angela's and Nicholas's tale. I will be among the first to buy it!
Author Bio
Diana Douglas
Diana Douglas currently lives in sunny Arizona with her husband, Dan, a miniature-Schnauzer named Cookie and two kitties, Cocoa and Skittles, that like to tiptoe across her keyboard. Formerly a graphic designer, she now puts all her efforts into writing. Her first two novels, The Bewitching Hour and The Devil's Own Luck, are Regency Romances and she's recently launched, The Tattooed Angel, A Time-Travel, the first of The Amulet series.
She's a founding member and assistant organizer for the Arizona Novel Writer's Workshop and a member of the Arizona Chapter of the Historical Novel Society. An avid reader--she rarely goes anywhere without her Kindle or Smartphone--her favorite genres are historical fiction, historical romance, legal dramas, thrillers and mysteries.
She spends most of her days writing, usually with Cookie curled in her lap and cup of coffee at her side. She'd love to hear from you. You can send her a tweet @themodernscribe, or drop by her blog @
http://dianadouglas.wordpress.com