How to (Potentially) Notify Customers of Book Changes, syndicated from @joleene_naylor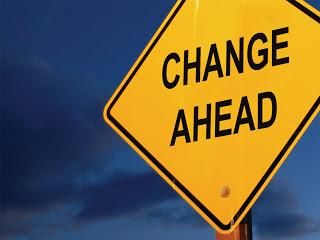 The following is syndicated from selfpubauthors.com and is posted here with permission.
Y
ou've edited your book and reuploaded it. Maybe there were a lot of typos, maybe you had some bad reviews, maybe it just needed a touch up. No matter the reason, the new version is sitting on Amazon's servers, all shiny and new, and you wish you could let the people who've bought it know. After all, if they bought the old version and haven't read it yet, when they finally get to it and leave their review, their criticisms may not even apply. Or it could be a nice "hey remember you downloaded me? You might want to read me now," reminder to people who got your book in a flurry of free day promotions.
If Amazon judges the changes to be significant enough they may actually notify all your customers for you. But first you have to send them an email and let them know you want it done.
I used the
"Contact Us"
link at the bottom of my KDP dashboard page, and choose the "topic" of "Making Corrections". Is this necessary? I have no idea. Then I wrote something like this:
Please fill in the following information:
ASIN or name of book: Shades of Gray / B002RHP5D6
I recently uploaded a second edition of Shades of Gray. Changes include rewriting multiple scenes, correcting information, changing conversations, for instance to better explain character's motives, to explain how Katelina was able to recover after the fight at Claudius' etc., and removing roughly 2,000 words (after all the additions). I would appreciate if you could make the new version available to past customers if possible.
Thanks
As I mentioned, the changes must be considered "significant" for them to notify customers, so you want to list them out. Obviously you don't want to lie just to make it seem like a huge change so that people will get the notice, but you do want it to seem like they should be notified.
In a day or so you'll get a reply like this:
Hello,
We received your request to provide updated content to customers who purchased your book. Thanks for providing specific details about the changes made. We'll perform a review of the changes to determine the most appropriate way to describe the updates to your customers. This review will complete within four weeks, and the possible results of our review are listed below.
1. If the changes made to your content are considered critical, we'll send an email to all customers who own the book to notify them of the update and improvements made. These customers will be able to choose to opt in to receive the update through the Manage Your Kindle page on Amazon.com. www.amazon.com/gp/digital/fiona/manage
2. If the changes made to your content are considered minor, we won't be able to notify all customers by email, but we will activate their ability to update the content through the Manage Your Kindle page on Amazon.com.
3. If the changes made to your content have caused unexpected critical issues with the book content, we'll temporarily remove your book from sale. We'll notify you of any issues found so you can fix them. Once the improvements are made, just let us know and we'll then email customers as in case 1.
I hope this helps. Thanks for using Amazon KDP.
And then you wait. I honestly don't know how significant your changes need to be for an email notice; I've never received one for any of the books on my kindle, however, I do know what it looks like to customers when there is simply an update available (aka the minor changes)
Have you ever requested that Amazon notify your customers of a new edition? What were the results? Do you know of a way to do this on Barnes and Noble or other retailers? Please share your experiences in the comments below.
UPDATE:
Thanks to a one-click buy mishap a year or two ago, I actually own a copy of my own book, and so since posting this I got the "Updated content" letter from Amazon.
Hello Joleene Naylor,

An updated version of your past Kindle purchase of Shades of Gray (Amaranthine) by Joleene Naylor is now available.

The updated version contains the following changes:

Significant editorial changes have been made.

You can receive the improved versions of all your books by opting in to receive book updates automatically. You can do this by going to

Manage Your Kindle

and clicking on the Manage Your Devices section. You will find the option labeled Automatic Book Update.

Alternatively, you can get the updated version of this book by going to Manage Your Kindle. Find the book in your Kindle Library, click on the "Update Available" link next to the book's title, and then follow the update prompts. All your devices that have the eBook currently downloaded will be updated automatically the next time they connect to wireless.

We thank you for your business with Amazon.

Sincerely,

Customer Service Department


Amazon.com