Extra incentive for Romance Writers to promote their book on our site in September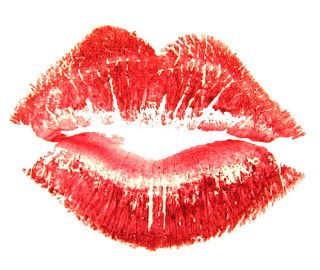 Romance Month is just around the corner, and I'm getting hyped up for the new Cover Wars/Scavenger Hunt campaign, because I think the new format, the small changes from August, will be a hit, a chance for romance writers to promote their work, compete with their fellow writers and support them at the same time.
If you are a Romance writer and haven't jumped on this yet, what are you waiting for?
To sweeten the pot, I'm making some last minute changes. Nothing drastic, though. But before I get to that, here's the general details about the campaign.
The basic package is basically just the Cover Wars and Scavenger Hunt. The deluxe package will come with a promo post that is properly promoted on Twitter. As well as everything that is offered with the basic package, of course
Part of the reason why I'm excited for September is that I want to focus my promotional klout on Cover Wars. And the fact that it's a true competition, the winner actually getting something for winning, only makes that better.
Free promotion on this site seems to be a good idea to me, so the winner of the Romance Cover Wars in September will get a promo post, long-term tweets to promote that post, and I'll even throw in a few Amazon tweets to directly promote their book's Amazon page.
So, if you purchase the deluxe package and get first place in Cover Wars, you'll get two promo posts, both of them promoted long term on Twitter.
One detail about Cover Wars that I don't think I've mentioned anywhere is that people will be able to vote for your book once per day, so encourage your family and friends to support you in this way. Of course, that will help our traffic, which is always a good thing for our advertisers.
Because of this, I'm changing the format of the campaign somewhat. Instead of voting books off each week, the voting process will take place all month long. Weekly posts will update everyone about how the books are doing, perhaps listing the books in the lead and those in the bottom 3 slots or something like that. Either way, the fun will last all month long for all sponsors.


Scavenger Hunt Details
Five dollars of your fee, whether you purchase the basic or deluxe packages, will go toward an Amazon gift card. In order to earn entries for the giveaway, people will play a scavenger hunt.
What will people be scavenging?
Something about your book and your website/blog. There will be lots of ways to earn entries, but in order to open up these other options, each participant will have to answer one question about each of the participating books. After they've done that, a host of other entry options will be available, including visiting your website and answering a question about something there. Added to that, if the winning entry is a non-scavenger hunt option, such as following someone on Twitter, each of the scavenger hunt questions must be answered correctly, hopefully encouraging all to actually look at the information.
Where will the scavenger hunt answers come from?
The players of the scavenger hunt will be directed to an Amazon page. The answer to a question will be found in your book's description. I can't think of a better way to encourage people to pay attention to what your book is about.
So, if you are a Romance Author,
take advantage of this special event.
Basic:
2 Scavenger Hunt Questions (Amazon page and a page on your website/blog)

The Amazon page stop is mandatory before other entry options can be used.

Featured in Cover Wars

Get all your friends to come vote for your book to keep it in the running each week.
The winner of Cover Wars gets free promotion as described in this blog post.
Deluxe:
Everything that comes with the Basic package
A promo post during Romance Month

Long term tweets to promote that post
The promo post and tweets are equivalent to $15 worth of normal advertising on this site.
But There's More!
I'm adding a third package: double deluxe. If you have at least two Romance books on Amazon, enroll both of them. There is no discount for this package. However, I am throwing in something else to make it worth your while.
You can have either a third book enrolled in the Cover Wars/Scavenger Hunt campaign or get an additional promo post for one of the two books already in the campaign (this option works best for those that don't have three Romance books on Amazon). Either way, I'm throwing in extra services for no extra cost.
If you have already bought a package, simply buy another one and I will convert it to double deluxe. (Disclaimer: this works for the basic package though your converted package will not be a true double, but the benefit of having some free services will be applied anyway)
Double Deluxe:
Everything that comes with the Deluxe package
Either...

An additional promo post, such as an excerpt post (promoted long term on Twitter)
A third book enrolled in the Cover Wars/Scavenger Hunt campaign
After you have purchased a package, send me an email if you'd like. Otherwise I'll email the address you give to Paypal.
msl_007@live.com