"The Dolls, Drag & DRAMA" Stiletto by @mzlks #mystery
---
By tweeting this post, you can earn promotional tweets from me as part of the Amazon Tweet Exchange.
Details
here
.
---


Cover links to Amazon.com
Stiletto
Written by Lori Kay
Genre(s): mystery, humor, police, transgender, serial killers





GET YOUR COPY HERE!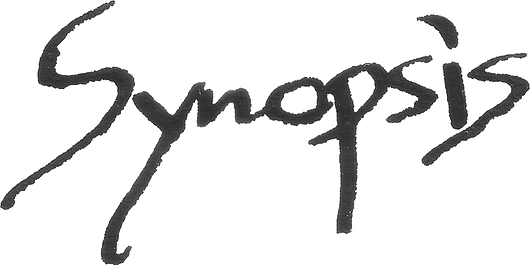 When 83 years of secrets are taken out of the box, they collect more than innocent curiosity, and the damaged souls of a serial killer and family annihilator take the stage.

Detective Hamilton Riggs crosses state lines and straight lines, when he catches the case of a lifetime, changing everything he believes about human nature, and his own humanity.
Here's what
Fans are saying
Stiletto provides a unique and compelling take on the serial killer sub-genre.
Stiletto is a thriller following detective Hamilton Riggs as he hunts down a brutal serial killer. The plot takes us into the world of doll collecting and toy fairs, which provides an interesting side story as we see the jealousy and bitterness contained within. This element gives the book a unique feel and helps lift it above the average crime drama.
Lori Kay has a distinctive writing voice which shows passion and personality whilst maintaining objectivity. The narrative was only occasionally marred by a redundant word here and there. To give an example: 'again' was unnecessarily used twice in one sentence.
Grammatically there are no issues, and the author has taken care to present complex information in a clear, and visual, manner. It is easy to follow what is going on, yet this never feels like a light read, and I was impressed by the balance Kay has struck.
I found this book to be dark, but not gratuitous, and it was interesting for a multitude of reasons beyond the main plot thread. Kay really knows how to make her characters come alive on the page, and she understand which information to share with the reader and which to leave to our imaginations.
Stiletto provides a unique and compelling take on the serial killer sub-genre which makes it stand out in a crowded market. 4.5 stars
The Dolls, Drag & DRAMA
Stiletto is the first book of Author Lori Kay that I have read and let me tell you I cannot wait for a sequel to to this fun and sometimes twisted story. I am the first to admit that I am not an avid reader, not because I do not enjoy reading but simply not many books hold my attention long enough. Stiletto captured my attention from the very first page.. being a high end fashion doll collector myself I was naturally drawn to s story that takes you inside the sometimes looney world of doll collecting and conventions.
Having gone to many of similar conventions all over the world I had to sometimes laugh at myself as Author Lori Kay does not hold back in exposing the jealousy, greed and sometimes plain crazy of this hobby. Rest assured that if YOU are NOT a doll collector you will still love this Crime drama, it keeps you guessing and I fell in love with the characters easily. I truly enjoyed reading every page and hope a sequel follows soon.
Author Bio
Lori Kay
Lori enjoys what hides behind the headlines of today's society, with just a touch of the what if thrown in for flavor. Most days she can be found at her keyboard writing wrongs, as they cross her mind, between manuscripts or her blog PawsPauseProse.com
After critical success from her first attempt at ghosting with the novel Dead Air, she continues to capture the mysterious darkness living just beneath the surface of us all. Stiletto her newest book is now on Amazon, and is filled with an unconventional blend of humor and intrigue, along with My Life Has Been a Waist, a joint venture with her youngest daughter and Glint in the Dark, a Rock and Roll serial killer with a demonic thrill to kill plot.
In Stiletto, imagine RuPaul, CSI and America Horror Story having a ménages à trois and it would be the bastard result! - The Dolls, The Drag, The Drama...The Drugs...The Deception. Visit Lori's site to find more! mzlks.net