"Much needed nuggets of wisdom." Conversations On The Bench by @mysterydigger #memoir
---
By tweeting this post, you can earn promotional tweets from me as part of the Amazon Tweet Exchange.
Details
here
.
---


Cover links to Amazon.com
Conversations On The Bench
Written by Digger Cartwright
Genre(s): Memoir, Fiction, Inspirational





GET YOUR COPY HERE!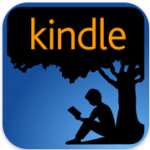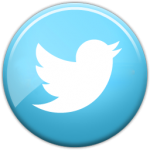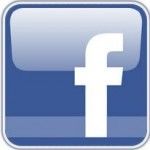 Other Retailers: B&N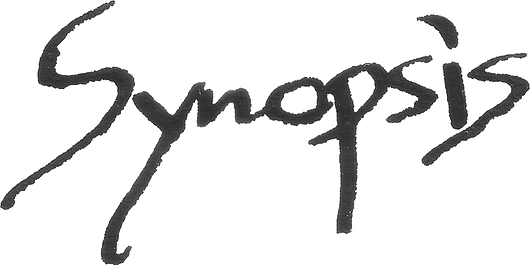 Conversations On The Bench won the USA Regional Excellence
Book Award in 2015 in the memoir category.
The book was also a finalist in the Beverly Hills Book
awards in 2015 in the faction category.
Life lessons, wisdom, wine, women, and simple conversations...An inspirational story based on actual events...
I only met Sebastian Peréy in person on one occasion, but that was enough for him to make a lasting and indelible impression. I'll never forget that day. Even though it happened many, many years ago, it still lingers as fresh in my mind as if it were only yesterday.
It was a hot, humid September morning in South Carolina in 2007. I had been invited to the Dunes Golf & Beach Club in Myrtle Beach to participate in a symposium that was hosted by the think tank, Thinking Outside the Boxe, what was supposed to be a gathering of great intellectuals to discuss the world's problems and come up with solutions to the pressing issues of the day.
As I looked toward the gathering that had assembled in the ballroom of the Dunes Club overlooking the beautiful blue Atlantic, two individuals caught my attention. A younger, very thin man wearing a black, three-piece suit with a gold pocket watch and fashionable sunglasses was standing somberly beside the table with his arms crossed, listening to the others. He was impressive looking, smartly dressed, and classy, clean shaven, with his hair neatly parted from left to right. He could have easily hailed from Washington DC or Miami, and he stood out from the rest. There was some presence about him, almost an aura that seemed to shout that he was someone important, yet unapproachable.
But the room really belonged to the giant of a man seated in a side chair at one end of the table. I knew instantly it was Sebastian. He must have weighed a quarter-ton, 500 pounds, and he looked something like a Puerto Rican Albert Einstein, with a tan complexion, bushy salt-and-pepper hair, and goatee. He was dressed nicely but casually in navy slacks and a black polo shirt that revealed massive, muscular arms. He was talking with one hand and holding the knob of a very large, hand-hewn walking stick, something like a gnarled tree limb, with the other hand. He beamed a mixture of enlightenment, wisdom, and a zest for life. The man stood out in a room for very different reasons than the man in black.
He was the life of a party, the captivator in a conversation, thanks to his jovial personality and good-natured demeanor. He was the type of man who knew no stranger, and he could talk to anyone about nearly anything. Everyone wanted to be around him, if for no other reason than to hear what he was saying. Wherever he was at any given moment, it was as if a stage had sprouted up beneath him--a real one-man show and the perfect contrast to the man in black. People were drawn to him, and I was no exception. Little did I know at that meeting that the story was only just beginning . . .
Never without something to say or some lesson to share, Sebastian would share a wisdom gained through his own unique life experiences--from growing up in the segregated South to making his way in the world amidst a deep recession to searching for purpose. Conversations on the Bench is a compilation of some of Sebastian's greatest life lessons. Filled with everything from how to negotiate a business deal to how to get the best service at a restaurant, Conversations on the Bench is not only a fitting tribute to Sebastian's words of wisdom but a primer for life itself.
An excerpt from
Conversations On The Bench
Here's what
Fans are saying
This beautifully written tale shares some much needed nuggets of wisdom;
Like a self help of book of sorts but definitely not in the usual sense. Woven into the structure of this book lays meaning, expressed in the form of stories which are the experiences of Digger Cartwright.
I love how well written and inviting this is; it's just like sitting and listening to a wise old man regale his life to you whilst teaching you important life lessons.
This was very easy and enjoyable to read, and I have been telling everyone that they must read it.
Overall, this is a book that I'm really glad I read and you will be too. After reading this, you can't help but feel happy and almost like you need to go outside and tell the world.
"Conversations on the Bench: Life Lessons from the Wisest Man I Ever Knew" is a brilliantly written book.

This was a perfect late night read and I loved that it was not a short story but rather a full-length book.

I can honestly say that I thoroughly enjoyed reading it.

I also appreciate that fact that this book had me reflecting on certain situations that I've experienced in my own life.

Conversations on the Bench, is truly an interesting, inspirational piece that had me captivated from the first page.

I think I was drawn to this book because it is based on a true story. As I continued reading, I was impressed by the fact that the author was able to keep me interested with his ever-engaging characters and good, unique plot.

I think Sebastian's character, is slightly complex and he brings something special to the book. He seems to be a great thinker and a good friend to Robbie.

I loved this book, and I'm happy I read it.

I would highly recommend this book.


Author Bio
Digger Cartwright
D
igger Cartwright is the author of several mystery stories, teleplays, and novels including The Versailles Conspiracy, a modern day political thriller, Murder at the Ocean Forest, a traditional mystery novel set in the 1940s, The House of Dark Shadows, a psychological thriller, and The Maynwarings: A Game of Chance, a mystery set in the Old West. His latest book, Conversations on the Bench, is an inspirational/motivational novel. His books are available in hardback, paperback, and e-book format through his website, www.DiggerCartwright.com, on-line booksellers and bookstores.
Mr. Cartwright has contributed to a number of articles on a wide range of financial, strategic planning, and policy topics. He frequently contributes articles, commentaries, and editorials focusing on current economic and political topics for the private think tank, Thinking Outside the Boxe.
Mr. Cartwright is an enthusiastic supporter of local no-kill animal shelters, the Wounded Warrior Project, and local Meals on Wheels programs.
He enjoys golf, participating in charity golf tournaments, and attending WWE events. He divides his time between Washington, D.C., South Carolina, and Florida.