JUST DESSERTS: A multi-author collection of bite-sized delights. #99cents #erotic


Cover links to Amazon.com
Just Desserts
Written by Jodi Redford
Genre(s): Erotic Romance, Contemporary Romance, Paranormal Romance, Menage, Sci-Fi Romance, Gay Romance



Disclaimer: Price subject to change without notice.



GET YOUR COPY HERE!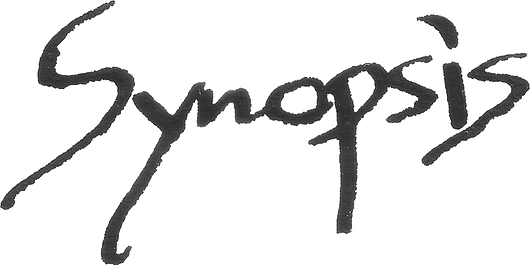 Feast on this collection of 22 Contemporary and Paranormal/Sci-Fi/Fantasy Erotic stories from bestselling, award-winning and multi-published authors, in this limited-time anthology. All stories are exclusive new content and can be read without reading the series, but will be icing on the cake for readers loyal to each saga.

JUST DESSERTS - A Collection of Bite-Sized Delights

22 Bestselling, award-winning and multi-published authors bring you the naughtiest delights.

Michele Bardsley ~ Honey Bear ~ The Pearson's Security Series
Renee George ~ Alpha-Bites ~ The Cull: Claimed by the Alpha
Jodi Redford ~ Perfect Passion ~ Perfect Chemistry
Zara Cox ~ Indigo Velvet ~ Indigo Lounge Series
Renea Mason ~ Tasting Paris ~The Good Doctor Trilogy
Piper Denna ~ Confidential Craving ~ Fantasies Inc. Series
Erzabet Bishop ~ Black Magic Café
Iyana Jenna ~ Strictly Professional
Anne Lange ~ Blind Taste Test
S.J. Maylee ~ Common Grounds
Terri George ~ Feast on Me
Lee Rene ~ The Sweetness in the Pudding
Mindy Larson ~ Sweet Tooth
Felicity Kates ~ Super-Sex Me ~ The Little Miss Kick-Ass Series
Emma Nichols ~ Sinfully Sweet ~ The Sweet Series
Libby Sinclair ~ Cake Topper ~ The Incarnation Chronicles
Rissa Blakeley ~ A Little Taste of Naughty ~ The Shattered Lives Series
Mariah Kingsley ~ Sugar and Spice
Rosemary Rey ~ Always the Last One
Persephone Jones ~ Cherry Tart
Christine Severin ~ Cherry Lips
J.S Snow ~ Claiming
Here's what
Fans are saying
The most Erotic 22 lunch break dates you can have with your kindle
These are the perfect shorty for a lunch break read !! I am normally not a fan of anthologies due to the fact I dont like half of the stories. This was a well thought out group of authors rounded out to let you dabble in different genres. I really liked all the shorties.
These Authors did a great job writing a shorty and leaving you wanting more but not feeling like it was just a few chapters grabbed from a book or a teaser for other work. Your husband,partner,boyfriend,girlfriend wont be sorry after you read thru these stories ;) definitely found some new authors to follow and add to my TBR list.
Just Desserts is a yummy read!
Just desserts is an anthology that features 22 stories by different authors that all have have one element in common- desserts of every kind. I love anthologies, but having so many stories in one book makes reviewing it more difficult, since some of the stories merit 5 stars and some of them, well, don't. So I decided to give a 5 star review and list the stories I found that stood out for me and should not be missed and individually would be worthy of 5 star ratings.
Perfect Passion by Jodi Redford- This was a very well written follow-up story. I did not read the original story (though I will now!) but as a stand alone this one holds its own. The 2 heroes are very sexy alpha males, but the love they both have for the heroine, Sidney, comes through clearly in each scene. This was a fun story; I loved the idea of 2 super sexy chemists who use their girl as a sexual test subject, and I loved the feel good way the story wraps up.
Indigo Velvet by Zara Cox- This is a follow up to Spiral and Soar, 2 books from Ms. Cox's Indigo Lounge Series (which I have read). I love updates on couples who struggle so hard to find their happily ever after, and the writing is tight, as always.
Interestingly, whereas Ms. Cox wrote Spiral and Soar in the third person perspectives of the hero and heroine, in this follow-up we're given a first person perspective for each of them. This method allows a more intimate glimpse into their minds and really gives the reader a strong sense of their inner struggles and concerns. They are a very sexy couple and this well-written follow-up closes their story in a very satisfying way.
Terri George- Feast on Me- I've never read any of Ms. George's previous books, but I certainly will now. This was one of the most well written books I've come across in a long while and the strength of the emotions churned up in so few pages was both heartbreaking and beautiful. This is a story that left me wanting more!
Super-Sex Me by Felicity Kates- This short story is a bridge between Ms. Kates' first book, Steam Bunny (Which I have read), and the follow up, Fit to be Tied. I don't usually love cliff-hangers, but because the heroine in this story, Astrid, featured prominently in Steam Bunny, where she met a mysterious stranger while helping her friend, my curiosity was already aroused about this character.
I loved getting a deeper glimpse into Astrid's world and learning more about her smoking hot mystery man. Super-Sex Me provided an irresistible sneak peek into that relationship and left me wanting to jump right into Astrid's story, which luckily is soon to be released. Ms. Kates is a fantastic writer, and the paranormal element in this story came as a very pleasant surprise.
Confidential Craving by Piper Denna- Who doesn't love a story about a heroine with a tragic past but finds passion with a new man? Ms. Denna's strength is the way she shows the story from each character's perspective, instead of simply telling the story. The chemistry between Victoria and Brett leaps off the page. I'll definitely be tuning in to the conclusion of their story.
There were other enjoyable reads in this anthology, but these were the top for me. With 22 stories though, there's guaranteed to be something for every reader of this genre!