5 Tips for New Authors, syndicated from @growwithstacy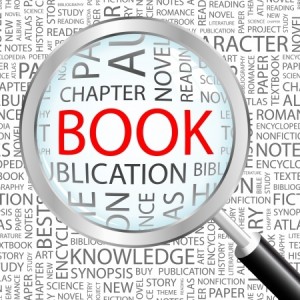 The following is syndicted from stacyclaflin.com and is posted here with permission.
I'm often asked for tips by new and aspiring authors. I can't count the times I've said I need to write blog posts because I don't have the time to sit and discuss all of my tips with everyone—as much as I would love to.
Earlier, I ended up responding to a thread about advice to new authors which ended up being long enough to be its own blog post. So here it is, slightly edited from the original.
I'm coming up on my first year anniversary since publishing my first novel, Deception. I've learned a lot, both in the craft of writing and also in other areas such as marketing and promotion.
Five things I've learned
Start with Short Works
Write six 15,000 word episodes and release them as you go, or hold off and release on a weekly or bi-weekly schedule. Then you can combine them into a full novel or set. This will help build momentum as readers tend to go through a series quickly, buying one as soon as they finish the previous book.
Another option is to write shorter novels. I rather enjoy the 40-50,000 word novels, which can be written in a month or two, even by part timers. Deception was about 135,000 words, although it's a bit shorter after having revised it a couple times.
When I learned that a lot of writers were having success with 50k word novels, I wished I had started smaller – even though I love the Transformed series and the length is perfect for those stories. Looking back, it would have been nice to work on my writing while creating smaller pieces. Then I could have started that series with more experience under my belt.
Make Time
A word about time: you may have to make some. When I started writing in April 2012, I wrote when I had free time. With a full time job and homeschooling my kids, that was really in short supply.
I was serious about turning writing into a career (I still am!) and I knew that I would have to give something up in order to have daily writing time. I started getting up a little bit earlier and earlier each day because sleep was the one thing I could cut. And I was never a morning person, so that's not an excuse.
Now I get up about 4am and write until 6 each morning.
Learn to write faster
You can train yourself to write faster. It's similar to the method I used to get up earlier. I would set my alarm 5 minutes back each night. With writing, I set a slightly higher word count goal each day.
I had to do this again over the summer when I hit a writing slump. I was down to 800 words each morning. I gave myself the new goal of 900 words. Then a thousand. Then 1,100… This morning I hit 1835—but I can get 2000 if I don't hit snooze. I'm going to continue to set the bar higher as I improve.
An important note: when setting goals, make them attainable, but more than what you're currently doing. You need to set yourself up for success.
Learn from others
Listen to the advice of others, successful writers in particular, but do what works for you. If you try something and it doesn't work, bag it.
Be as professional as you can
If you can't afford a professional editor,
get as many unbiased eyes on your work as possible.
If you can find a couple people who are willing to edit your work, even better. I've been very fortunate to have some talented people help me out for no cost. I consider my works edited, even though not professionally edited at this point.
Get a professional cover.
That's the first thing people will see, and if it screams, "I made this myself—in Microsoft Paint" you'll never get the majority of readers to look at your blurb, much less consider buying it. If you don't have a large budget, you can get a pre-made cover for $35-75. Or if you have $100-900 to spend, you can have a custom cover made.
Spend time on your blurb and seek the opinions of others.
Have your ideal reader in mind when writing the blurb. Imagine yourself personally telling someone about the book, hoping to convince them in a non-salesy way, to read it. Make it exciting and leave them wanting more.