Her lies sent him to prison for a crime he didn't commit. via @ToryRichards #romance




Cover links to Amazon.com

Her lies sent him to prison for a crime he didn't commit. Now he's out and he wants revenge!



His Possession





by Tory Richards



Genre/Keyword(s): Romance, Erotic, biker novella
---
GET YOUR COPY HERE!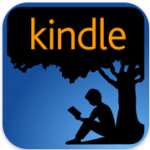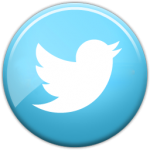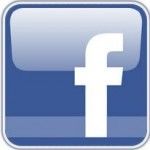 ---
Synopsis
Raze is a member of the Wreckers MC, sentenced to life for a crime he didn't commit, all because of the damning words of his best friend's little sister. New evidence surfaces, proving him innocent, and once he's released he's determined to find the woman responsible. It doesn't matter that they had history, doesn't matter that he's wanted her for the better part of a decade. Rosa's betrayal has cost him three years of freedom, and he's going to find her and ruin her.
---
Excerpt
Chapter 1 - Once inside the small kitchen I went to the cupboard, where I knew the fucking booze was kept. I grabbed the first bottle of unopened whisky and started to reach for a glass before deciding that I didn't need it. I needed more than a fucking shot to fuel me for what I wanted to do to Rosa. I couldn't let her get to me. I wouldn't. We may never have acted on our feelings for each other, but we both had known they were there.

Chapter 2 - Well, the time for acknowledgement had fucking lapsed. Her betrayal had sealed her fate, and I was ready to make her pay. I downed about three shots worth, letting the raw burn settle in my gut and fuel my hate. Running the back of my hand across my mouth, I headed for the bedroom where Rosa was locked up, thinking about her pretty face as she'd sat on the stand condemning me, hearing again her tearful words as she'd sworn that I had done the killing, and recalling the silent plea in her eyes as she'd stared at me. I'd understood then that she didn't believe what she was saying, yet it hadn't stopped her from lying.

Chapter 3 - I came to her door, turned the lock, and opened it. Rosa turned from the window she'd been staring out of, tear tracks lining her smooth, olive-toned cheeks. Even in her disheveled state she was fucking beautiful. Her midnight hair was shiny and half tumbling down to her shoulders. I let my gaze wander lazily down her full curves, taking in the slight changes that had occurred since I'd seen her last. She was soft and ripe, and I was going to devour her.

Chapter 4 - She took a hesitant step toward me. "How many men have you fucked, Rosa?" I asked from the doorway. My question startled her, and she halted abruptly. I could see the confusion shimmering in her eyes. Her brows furrowed. Those sweet, full lips parted as she opened her mouth to answer, but nothing came out.
---
Amazon Preview