Politicians beware, the Wrecking Crew is on call. @CSWCLynn #political #novel


Cover links to Amazon.com
Call Sign: Wrecking Crew Storm Warning
Written by David McKoy and Lynn Hallbrooks
Genre(s): War, Military, Political Intrigue




GET YOUR COPY HERE!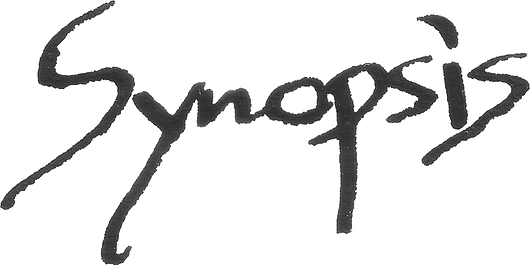 CIA Special Operations Team, Call Sign: Wrecking Crew is a unique group whose members consist of former military special operations from the different branches of the armed services. In this adventure the team is sent overseas on a top secret mission.

Once the mission is completed, they rapidly realize they are merely pawns in an international chess game that turns into a political firestorm. As a result, they are disavowed. Accompanied by firefights, fate, and faith, they finally find a way home. After arriving, they discover governmental abuses of the Constitution. Will they survive long enough to thwart these enemies of the State
Here's what
Fans are saying
The best is the details
A group of ex-military CIA agents are called upon for an undercover sensitive mission in Iraq. Betrayed by their country due to a corrupt government they find themselves on the run. This book is a great mixture of action and details. It is more geared toward the military minded but it was a great read.
Politicians beware, the Wrecking Crew is on call...
You need only to read an interview about these two authors to know what a spectacular creative match they make. In other hands a CIA special ops teams might amount to only a few weapons and a tough line or two, but with David McKoy and Lynn Hallbrooks the Wrecking Crew is truly a full cast of characters with real lives and real relationships.
In fact, you'll get at least two team romances coming right out of the gate. David's in depth knowledge of all things military shines through as well.
If you've ever questioned the US system and its representatives, the themes within these pages are certain to stir your soul. The fact that you'll grow to love the characters is just icing on the cake. Be sure to read this military adventure...but don't be surprised if it encourages you to interpret tomorrow's news in an entirely different way.
Author Bio
David McKoy and Lynn Hallbrooks
Lynn Hallbrooks is an author/founder at Call Sign Wrecking Crew, LLC where together with David McKoy has written the Call Sign: Wrecking Crew series. Lynn is former U.S. Air Force and David is former U.S. Navy so they do what they can to support the troops and veterans.
Lynn wears multiple hats: writer of books and blogs, cleaner of house, reader and supporter of fellow authors are just a few of them.
Lynn appreciates art probably because she isn't very good at it. She loves music and singing even if she can't remember all the words. She bakes a mean chocolate chip cookie and would devour chocolate in an instant if the need arose.
---
David McKoy is a graduate of the School of Hard Knocks, Magna Cum Laude.
David developed Call Sign: Wrecking Crew (Storm Warning) from ruminations that began over 10 years before the actual writing process took place. The scary part was that some of his futuristic predictions were coming true before the book ever went to the publisher. David attributed his inspirations to a combination of following the works of Soldier of Fortune magazine, Glenn Beck, and Richard Marcinko.
David believes wholeheartedly in the Founding Fathers and the freedoms they gave us. Like them, David believes in the Heavenly Father. David has over 35 years in the security field starting in the U.S. Navy and continuing into his civilian life thus preferring to stay out of the public limelight as much as possible. David is also a member of an American Legion Post as well as the NRA.
David incorporates his beliefs, affiliations, and real life experiences into his storylines. He sends the hand written notes to Lynn Hallbrooks who puts the words together in the proper format. Together they thresh out the chaff from the wheat until it is golden, that's what makes them a dynamic writing duo.