Are you ready for the hunt? Supernatural Chronicles, a #paranormal #anthology


Cover links to Amazon.com
Supernatural Chronicles
The New Orleans Collection
Written by S.T. Bende
Genre(s): Paranormal



Disclaimer: Price subject to change without notice.



GET YOUR COPY HERE!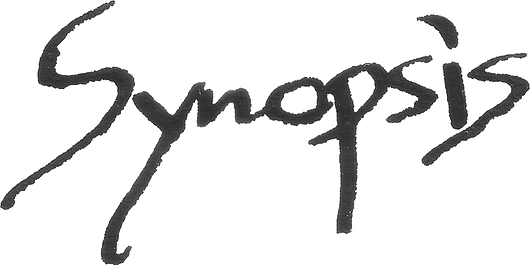 Are you ready for the hunt?
Hidden among stately balconies and quaint, creole cottages, fantastic beings and secret worlds are fighting darkness in the streets of New Orleans. Love drives each supernatural race to fight for the delicate balance we each take for granted. But a forewarning has been delivered: evil is encroaching.
Ten paranormal races have no choice but to join a pivotal hunt to save their kind. Each must find one relic that has the power to stop an unnatural evil. A relic that is lost behind time and circumstance.
Hearts will be broken; love and loyalties will be tested. Never has more been on the line - their immortality and who they will share it with has been threatened. Will they be able to sacrifice it all? Or will the magic at the heart of New Orleans be forever shadowed?
Skinwalkers, werewolves, vampires, dragons, succubi, witches, necromancers, cupids, gods, and shifters, hot alpha males and kick-butt heroines...this exciting series has them all. Ten original novellas written by bestselling authors Lila Felix, Kristie Cook, Brenda Pandos, Delphina Henley, Julia Crane, Jamie Magee, Morgan Wylie, Kallie Ross, S.T. Bende, and Rebecca Ethington. Come join them for the hunt and discover hidden treasures inside.
---
Here's what
Fans are saying
Paranormal Thrillers mixed with delicious romance! 5 STARS!!!!
Paranormal Thrillers mixed with delicious romance! This collection is a must read!!!
The Skinwalkers, by Lila Felix The Dynamis series is AWESOME! Skinwalkers was a fast sexy supernatural thriller I couldn't put it down! Lila Felix's gives us a world of full of dark magic suspense mystery and smokin' hot romance! I absolutely LOVED Ahote & Jaci they are wickedly funny a perfect match he's a sarcastic big bad alpha who's really head over heels in love with his woman lolz and she's a fiercely loving little firecracker! I really want to see more of them.. a must read! 5 stars all the way!!!
The Wolves by Kristie Cook Get ready for a Howling hot ride into the French Quarter!!! Bikes badass werewolves killer action and sizzlin' romance! Sundae is my girl a sassy strong wolf woman and Trevor was 100% alpha awesomeness! I loved Gray & Baby they were lol funny! We totally need more of Sundae & Trevor!!! Kristie Cook ROCKS!!! .
The Vampires by Brenda Pandos is a Fangtastic adventure with a killer vampire crew.. one bite and U will be hooked! Dark magic riddles mystery and delicious romance! I'm a total vamp fan so book 3 in the Supernatural Chronicles was a real treat for me! Phil & Sam are wickedly funny snarky N cute.. I absolutely LOVE Julia & Nicholas they are a smoldering mix of sassy sweet hotness! lolz Now I have to start Brenda Pandos's Talisman Series! 5 STARS!!! .
The Dragons by Delphina Henley Holy Hotness get ready for danger magic mystery love suspense and an epic adventure!
Adeen is on mission in New Orleans to save her dragon clan what she hadn't expected was meeting her smokin' hot mate Kai a lost dragon shifter sparks fly!!! hehe ;) I totally fell in love with Adeen & Kai they make this book for me she's feisty and lol funny he's strong and fiercely loving I need more of them!!!
The Succubi by Julia Crane is full of Action dark magic and sweet tortured romance! the ending left me wanting more Skylark & Kragan's love is so strong.. I really want them to get a happy ever after totally need more of this awesome couple!.
The Witches by Jamie Magee had my heart racing I couldn't put it down!!! Destiny mystery epic evil star-crossed lovers and undying love!!! the romance between Ash & Soren was delicious!!! This is one of my faves in the Supernatural Chronicles Jamie Magee is amazing!!! I NEED MORE Ash & Soren!!!
The Necromancers by Morgan Wylie takes us on an awesome adventure into the supernatural I couldn't put it down!!! ghosts mystery love & friendship!!! Hailey rocks she's spunky & smart mouthed! I loved Bobby he was absolutely hilarious! I hope we get to see more of Hailey & Rafe!!!!.
The Cupids by Kallie Ross Shot through the heart I absolutely love our killer cupids Evelyn & Andel they make this book for me she's a feisty fireball and he's tall dark n brooding they have awesome chemistry! I really want to see them get together! The Cupids is a story full of heartbreak new love mystery magic & chocolate! lolz ;) the ending left me wanting more! 5 stars!.
The Asgardians by S.T. Benes was my absolute fave!!! Get Ready for a Smart Sexy Thrill Ride Asgardians is Action-packed an exciting world of Kick A$$ Gods & Goddess full of Suspense & Mystery I was hooked from the first page! I LOVE This Rockin' Motley Crew Inga & Gunnar Absolutely Sizzle 100% Hotness they are Wickedly Funny I Can't get enough of the Andersson Awesomeness!
We also get a look into life before Elsker with a Teen Ull Gunnar & Inga! Byrnn & Henrik are so much fun She's a Fireball of Sassy Sweetness & He's a Geeky Gorgeous Mad Scientist! I Can't wait to see Henrik fall head over wings for our Vivacious Valkyrie Girl in Perfekt Control The Ære Saga Book 2!!! Team Brynnrik will make U LOL I'm dying for more of them!!! The only bad thing about this book was that it had to end.. This Story will grab U & wont let go until the last page 5 ROCKIN' STARS!!!
The Noir by Rebecca Ethington is the final book in the Awesome Supernatural Chronicles mysteries & dark secrets will come to light! The Noir who dwell on the other side of the veil, among the damned souls and feed off their sins. The supernatural creatures have been battling to return relics to the point of the tear in the veil, believing they are saving mankind and keeping the damned on their side of the veil. They were misled!
Yes!! Great Box Set
The Skinwalkers:
The 1st book in this series of books is awesome.
The book moves quickly and is easy to get lost in. Being a Skinwalker doesn't seem easy, especially when your Father (The Great One) is hard and unfeeling.
This is a great start to the series and I would highly recommend it.
The Wolves:
The 2nd book in the Dynaims series has me hooked. I cannot wait for the Vampires...
I love Novellas like this that give light on a different section that's part of a bigger picture. Kristie has a true talent for creating a world that sucks you in and swallows you whole.
This was a great novella focusing on the wolves of the Soul Savers Series. This Novella takes place between Promise (book 1) and Purpose (book 2)
Sundae is very likable and you really feel for her. I won't go into more detail as it would give too much away but I highly recommend this novella to anyone who likes Wolves, Supernatural, and a fast paced book.
The Vampires:
A great story set within the Talisman series by Brenda. It keeps you on the edge of your set wondering what's gonna happen next.
The Dragons:
Holy freak - dragons are awesome. I really really hope there is more to come for the dragons. I would love to read more about them. I cannot believe we're already 4 books in!
The Succubi:
Another Slam Dunk in this saga
I love everything else I have read by Julia and this did not disappoint! The journey we have started shifts from Dragon Shifters to the Succubi/Incubi. Skylark and Kragan - their emotions give you the feels.
In such a short novella you really feel how they feel, and want there to be a happy ever after. I really hope their story isn't done and there is more to come for this couple. Loved it!
The Witches:
This stop in our Novella journey is just as riveting as the rest. I hope there is more to come from Ash and Soren
The Necromancers:
Man this series is getting better and better. I love the individual stories that are adding up to one giant story. I hope there is more to come for our Necromancer - Hailey.
The Cupids:
This one was yet another great addition to this series. I love the concept of 10 different authors creating an epic series spanning different races but with a common goal.
Evelyn and Andel are a different but welcome take on cupids. I loved their story and hope there is more to come.
The Asgardians:
couple - except they are immortal Asagrdian gods and kick major butt. I loved reading some background on Inga and getting more of her story. Getting more of Henrik and Brynn is an exponential plus; together those two can make anything.
You get a little love, danger, fighting, mystery all in a quick novella. What's not to love.
I was super excited for S.T.'s edition to the series and she did not disappoint.
The Noir:
I enjoyed the final episode in this novella series! The Noir are not what I expected but I was enthralled with this story just the same. I really hope there is more to come in this world - I couldn't get enough.