"Does not disappoint at all." Waking The Merrow by @YourFavMermaid #fantasy


Cover links to Amazon.com
Waking The Merrow
The Merrow Trilogy Book 1
Written by Heather Rigney
Genre: Fantasy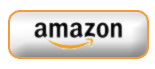 In 1772, angry Rhode Island colonists set fire to a British ship, sparking the American Revolution. Taxation without representation was a motivator. So was the vengeful, man-eating mermaid who had it out for the commanding officer.

That was then. This is now.

Mermaids, or merrow, still hunt in Narragansett Bay, but these days they keep a lower profile.

At night, centuries-old Nomia seduces smutty frat boys, lures them into icy waters, and feeds them to her voracious kin. By day, she and her half-breed daughter attempt to blend in at the coastal Village Playground.

But Nomia slips up. She makes a friend. Then she makes that friend disappear, and someone notices.

Thirty-something Evie McFagan just wants to make it through working motherhood. But she's a blistering stew of issues—snarky alcoholic and a friendless funeral director who just witnessed Nomia dismembering a guy at the nearby yacht club.

When Evie believes a mermaid stole her baby, who will help? The merrow of Ireland? Or maybe anti-hero Evie will surprise everyone, including herself, and summon the strength to save her own family.

Intertwining the stories of two primordial families with the colonial history of Narragansett Bay, Waking the Merrow is a dark historical fantasy.


John Brownstone's Review
We have all heard tales of mermaids, the mythical creatures of great beauty that are half human, half fish that have entranced seafarers and children alike for centuries.
Forget all those tales of those beings that have such beauty and grace.
What if by being half human the mer-folk also had some of the worst traits of humanity. Vicious evil creatures that prey upon humanity with impunity. Heather Rigney has woven just such a tale. In the essence of Stephen King and Clive Barker who are Ms. Rigney's inspiration she manages to thrill and scare with the best of them.
I was hooked from the very first page and while I was scared at times I also couldn't wait to turn the page and find out what happened next. Written as a historical thriller the book does not disappoint at all.
Spanning from the 1700's to the current day a tale that chills to the bone unfolds, a family that becomes intertwined with the merrow and how their future generations pay the price.
The characters she weaves are believable and full of angst bearing the frailties of our modern day life yet they still manage to find that spark within to stand up for what they love and believe in.
Well written giving a full back ground of the merrow and who they are, the book goes back and forth between the beginning of how they became entwined with the land dwellers to the modern day terror they instill.
A must read for any lovers of this genre of writing and I look forward to the future installments of this story.
Review Disclaimer
: Book provided in exchange for an honest review.