"Action packed, fast paced and full of rapid gunfire." Track Down Africa by @ScottConrad10 #thriller
---
By tweeting this post, you can earn promotional tweets from me as part of the Amazon Tweet Exchange.
Details
here
.
---


Cover links to Amazon.com
Track Down Africa
Written by Scott Conrad
Genre: Thriller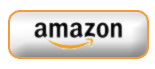 Jack's adventuresome daughter Jessica turns up missing on a trip to central Africa while searching for the legendary lost diamond mine originally discovered by the famous British explorer Sir Henry Morton Stanley in the late 1800s.
Is she lost in the jungle, dead, or kidnapped for ransom by Seleka rebels?
Follow bounty hunter Brad and his retired Force Recon Marine buddies to the deepest darkest jungles of the Ubangi River on a search for his missing cousin Jessica, discover the truth about her disappearance and the fate of the mysterious diamonds.
Edythe H's Review
Brad, an ex-Force Recon Marine and current bounty hunter is concerned after a call from his Uncle Jack regarding Jessica, who is more of a little sister than a cousin. Jessica missed her weekly check-in call to Jack and he is overly concerned because he knows Jessica always makes that call no matter where she is or what she is doing. Brad learns that Jessica is diamond hunting in the deep jungles of the Central African Republic near Kemo east of Bangui and does not know the danger she has placed herself in. Additionally, Brad knows this is one of the most dangerous places to be missing and has no other choice than to locate her before she is injured or killed.
Brad pulls together a team of ex-Recon friends who agree to accompany him to Africa on his death-defying mission to rescue his cousin Jessica. The team consists of Ving his best friend, Pete, and Jared who are all ex-marines lend a helping hand in the unexpected rescue operation to find Jessica. Ving gathers information needed to complete the rescue and discovers Jack has unscrupulous dealings with an African rebel named Ostrigamo who runs the mines where Jessica went diamond hunting. When confronted with the accusation, Uncle Jack makes a confession of an unfinished business deal from years ago he has with Ostrigamo and his fears that the rebel has kidnapped Jessica to negotiate for ransom money.
Once reaching Africa Brad and his team are confronted with two rebel forces who are enemies towards one another and groups of Pygmies who are enemies to both rebel forces become allies with Brad and aids with their mission.
Scott Conrad's short novel is definitely action packed, fast paced and full of rapid gunfire, and abundant adventure reading comparable to a big screen movie film. I recommend to avid readers of military-style drama work of fiction novels.
I received this novel free from Masquerade Crew Book Tours for an honest and unbiased opinion review.
Review Disclaimer
: Book provided in exchange for an honest review.