"A love story, adventure, and great fight scenes" The Phoenix Decree by @anna_albergucci #romance


Cover links to Amazon.com
The Phoenix Decree
The Phoenix Decree Saga
Written by Anna Albergucci
Genre(s): Paranormal Romance, Time Travel, Romance



Disclaimer: Price subject to change without notice.



GET YOUR COPY HERE!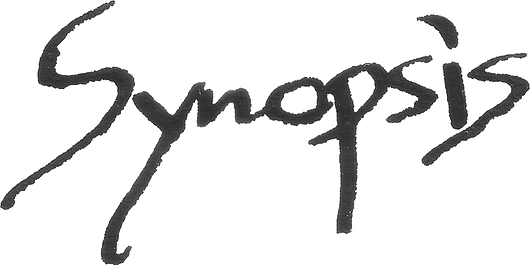 It's nineteenth-century England. Social decorum reigns. Devon Phoenix, Marquess of Phoxdale and first-born son of the Duke of Seton, shuns society when he is bound to his soul mate through the discovery of a buried family secret. He learns she will need his protection from those drawn to her because of her lineage. When he crosses two centuries into present day to claim her, it is not without cost.

The life of Boston artist and history buff Elz Valli is about to be irreversibly altered. Coming face-to-face with Devon, she feels certain this striking, intellectual man bears more than a shocking resemblance to the man marked in the pages of her history books. Even so, she does not expect the chain of events that unfold because of one heated dance with him. With the pendulum in motion, there is no turning back as Devon's presence in today's world ignites raging fires both good and evil.

Driven by his insane love for her, Devon will stop at nothing to have and protect Elz. But will this be enough to overcome the powers that will attach themselves to her?

This book is intended for mature audiences.
An excerpt from
The Phoenix Decree
Devon is torn from me. Nooo!
My eyes fly open on a wave of panic to see Jarrett Phoenix holding him by the arm and speaking into his ear. Devon looks at me, alarmed. "Elz—Miss Valli, I…I don't know what I was thinking. I'm so sorry."
---
Click here to read rest of the excerpt. Click again to hide.
---
Here's what
Fans are saying
Talk about a book that has it all- adventure, romance, trill... Truly outstanding!!!

The characters are fascinating and the plot grabs you instantly.

This book has a way of making you say, " Wow, I didn't see that coming". I love surprise turns and connections in a book, makes you keep the book in your hands and the pages turning.

The author has really mastered that fine line of being over the top and perfectly witty.

She has a wonderful way of describing details which makes you feel like you are living in the book. That is something hard to do but this author delivers which leaves this book as being one of the best reads in my opinion. I am beyond ready for the sequels to come out!!!


Wow! What a great book!

It includes everything I love in a book: a love story, adventure, and great fight scenes! Also, it includes time traveling! How cool is that?!?

I highly suggest this book to anyone who loves a great read, because you will not be disappointed!


Author Bio
Anna Albergucci
Anna Albergucci has always had a vivid imagination. When she was a child, she entertained her mother and anyone who would listen with the telling of her intricate dreams. Now she puts that inspiration to paper, weaving her stories into deeply passionate characters that live lives the rest of us only dream about.
Married to her high school sweetheart, Anna lives in Texas surrounded by her ever-growing family and her fur babies. She serves as president of Cisco Writers Club, and is the founder of a yearly writers' retreat she hosts at her estate each fall.
She loves mornings, coffee, and sitting on the porch appreciating her life. She's a sucker for hosting parties, especially historical costume parties. And in her spare time you can find her touring old mansions, shopping for antiques, or curled up reading a romance, paranormal, or thriller, whether historical or contemporary.