Do you like time travel?
Buffer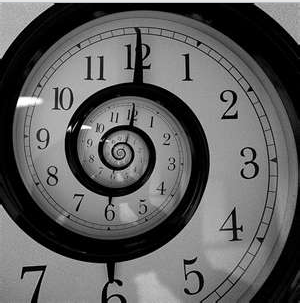 The following is syndicated from The Mad Reviewer and is posted here with permission.
Giveaway: Finding Time by Steve Poling
Like time travel? Science fiction with actual science in it? Great characters? Then have I ever got a book for you! Steve Poling graciously agreed to do a giveaway with me so we have two copies of Finding Time up for grabs in Kindle format only. For my fellow Luddites all that means is you will have to download and read it through Amazon on your computer.
RULES:
1. You must answer one or both of the questions provided.
2. Your answer can be as serious/funny as you like. There really is no wrong answer.
3. You may enter only once.
PRIZES:
1. Two Kindle versions of Finding Time
.
One thing we're doing differently this time is that Steve Poling will be picking his favourite answer, but we will also be using Random.org to randomly pick a winner. So even if your answer is not Steve's favourite, you have a chance at being chosen randomly based on the order of your comment because I will be using the random number generator. Now here are the two questions:
1. If you had a time machine, what would you rescue?
2. If you could talk with just one historical figure (without all the nasty time travel related consequences) who would it be and why?
Today is November 20 and I will be closing the giveaway on November 30. I will be announcing winners at 12:01am on December 1. Make sure you have a valid email address attached to your account because I will be giving them to Steve Poling. If he does not receive a reply from the winner(s) within seven days, the prizes will be going to someone else.