Attention Authors: I want to build an inventory of books.
Buffer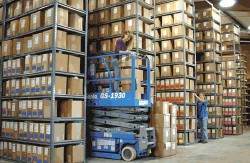 Authors, I want to "buy" your books.
Well, not so much
buy
as I wouldn't be paying you cash. In exchange for you sending a quantity of your books to me, I'll give you advertising dollars to be used on this site.
Why?
Why do I want to have a personal inventory of books? Two reasons:
Blog Tour Prizes
Fundraiser Pledges
The first reason is more immediate than the second. I want to offer prizes for as many of our blog tours as possible.
Some blog tours will have the featured book as a prize, but that won't always be the case. With an inventory of books, I can guarantee prizes for any tour I choose.
Kickstarter Campaign
I want to put together a Kickstarter campaign for our time travel anthology series. As part of the pledges, I'll offer copies of the anthology in print, but at a certain level (probably $50 or more), donors will get to pick from my personal inventory as well, the number of books based upon the pledge level.
Details, details
Send me one book, and you will be in my inventory. And for that one book, I'll give you $15 worth of advertising on this site. Most people should be able to send me their book for less than $15. If you are with CreateSpace, for instance, a 300-page book shipped directly from Amazon to me should cost you $8.04 (based upon their calculator).
One book will get you in my inventory, but you wouldn't be listed as a guaranteed prize for a blog tour. I will need 2 books for that purpose, as some tours will have 2 books as the prize, one to a random blogger and another to a random blog reader.
So, for 2 books I will give you $30 worth of advertising on this site. After that the price goes down. Send me 3 or 4 books, and I will give you $12 per book for advertising. At 5 books and more, I'll give you $10 per book.
The more books I have from an authors means a greater chance of being listed as a guaranteed available prize. And, the more books you send at once, the greater savings on shipping you will be able to take advantage of.
$15 a book all the time
If you fulfill a blog tour prize yourself, I'll give you $15 for each book. However, this deal only applies to those in my inventory, because if you do not fulfill your part of the deal, I need to have a book on hand to send as a prize.
If you are interested or have a question about this (since I'm sure I haven't mentioned everything), please send me an email.
msl_007@live.com