Introducing the Indie Book Exchange
Buffer
Click the Buffer Button to add this post to your Buffer Account.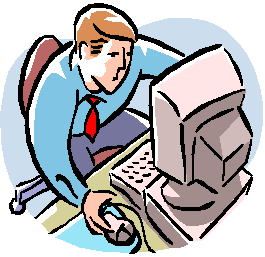 This is a continuation of the series of posts that started with
THIS ONE
. Check it out if you haven't.
After many days and hours at my computer, I'm finally ready to publicly release the new site (though it's far from complete—let's call it public beta). Without further ado ...
BTW, that's a link, so click on it. Then come back here.
Let's start with some begging.
Follow the Indie Book Exchange on Twitter: @IndBk
Like the Indie Book Exchange on Facebook: HERE
Beta Tester
There's a lot of work still to be done on the site, but from here on out it will all be public. So, excuse the mess. In fact, look on the bright side: you are an official beta tester.
So for that reason, I want your opinion. What's good about the site? What's not so good? Are some parts of the site confusing? Do I need to add anything?
The only posts on the new site will be book listings (and a few informational pages), so if you have any comments, I would appreciate them over here on the main site. But, feel free to comment on a book listing. I'm sure the author will appreciate it.
To Do List
As you can tell from a quick perusal of the site, the menus don't do anything (unless you count showing the message
coming soon
). Once more books are in the exchange, I'll begin to work on the menus.
But that's several ticks down on the good ol' To Do List.
Another thing on the to do list (which won't happen right away) requires some explanation. As mentioned previously, non-authors (ahem ... readers) will be able to purchase books from the exchange.
This process will be very manual. Someone will purchase a package via PayPal and then probably email me which books they want to purchase. There may be a form involved. I haven't completely decided. Stay tuned.
The form for authors to sign up (a book) is on the site right now. In fact, that's how most of the books already listed signed up. (Those authors were some of the alpha phase testers.)
Included on the same page as the sign up form is a place for authors to purchase one of the two promotional packages I previously blogged about: basic and premium.
Though I would be overjoyed if someone is interested enough to pay right now, I want to make it perfectly clear that I plan on doing lots of free promotion in the beginning. Those that pay this early will receive more than the others (to the best of my addled ability) and will be first in line for new promotions as they become available.
So, you may want to hold off on signing up. Instead, if I were you, I would pay attention to this site. Why? Because there will be lots of opportunities to win or earn free promotion. (Especially the
earn
part since I don't want to give away too much. I already do enough of that as it is, right?)
Some more begging.
Before promotion via the new site has any real power, the Indie Book Exchange needs to have a significant following, especially on Twitter since that's the driving force of the traffic we receive on this site.
So, if you aren't following
@IndBk
on Twitter yet, do so right now.
No?
OK, I'll make it easy. Just click this button:
Follow @IndBk
OK, now that you should be following via Twitter, don't forget to like the exchange on Facebook. Here's an easy button for that as well. Now you have no excuses. Right?
The next step will be to extend word of the site beyond our normal reach. For that I'll need you. Yes,
YOU
. Stay tuned.