My 10 Best Ideas for Promoting my Indie Novels, syndicated from @tracyfalbe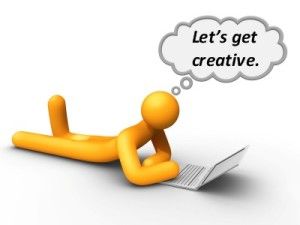 The following is syndicated from herladyshipsquest.com and is posted here with permission.
N
ow that I've finished writing the Rys Rising series, I have switched my focus to marketing. I also have another series The Rys Chronicles, so altogether I have 8 fantasy novels out there. Not a bad fleet to take out on the high seas I'm thinking.
But it's a crowded market and people have lots of reading choices. Most of those are presented by big publishing companies with already popular authors. They get attention online and sometimes placement in bookstores.
So to break out, I have to be innovative, nay provocative.
Here are some of my ideas to boost my publicity efforts.
Rys Rising: Book I
Cover links to Amazon.com


by Tracy Falbe
Follow @tracyfalbe
1. Initiate a messy divorce with my husband. Something that will splash across tabloid magazines. We'll have a vicious fight over who gets stuck with children and who gets the pets.
2. Wardrobe malfunction. This seems to be a mainstay with female singers these days.
3. Marry a European prince. (I rather like this one. He can cheat on me. It's OK. I'll be dazzled by my diamonds while I gamble in Monte Carlo.)
4. Robocall people in large urban areas.
5. Be arrested protesting the Keystone XL tar sands pipeline. Oh wait, the media pays NO attention to that ongoing injustice.
6. Start a reality TV show about being a novelist. It will feature daydreaming while listening to music and typing.
7. Begin using performance enhancing drugs. Everyone else is doing it right? Maybe that's why I can't break from the crowd.
8. Produce a runaway viral video of my cat doing something.
9. Perform a daredevil stunt like jumping off the Mackinaw bridge with a parachute.
10. Throw Stephen Colbert a birthday party and jump out of a cake naked for him.
Oh well, I suppose very little of the above is reasonable. Robocalls probably cost a fortune, and I defy anyone to get a video of my cat doing ANYTHING.