Highland Wolf Clan, The Reluctant Alpha by @AvaKMichaels #paranormal #romance


Cover links to Amazon.com
Highland Wolf Clan
The Reluctant Alpha
Highland Wolf Clan Series
Written by A K Michaels
Genre(s): Paranormal Romance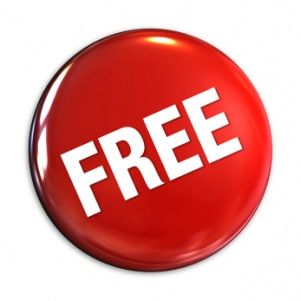 Disclaimer: Price subject to change without notice.



GET YOUR COPY HERE!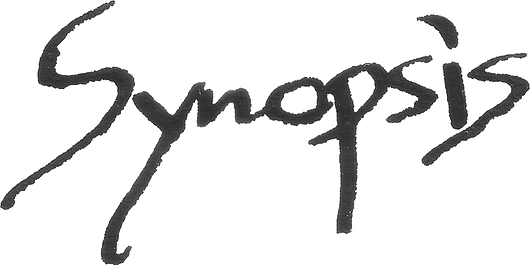 Cameron Sinclair is a successful businessman, with offices all over the world and a multi-billionaire with all the trappings. He is also a Wolf and he vows never to return to Pack life, or his birthright as Alpha.

He is 'summoned' back to his Highland Pack by his estranged father and things do not go smoothly, resulting in him leaving to help his Uncle in the USA with several of his friends in tow.
What awaits is heartache, sorrow and the chance for a new life as Alpha of a large Pack. A life with love in it. His first sight of the white She-Wolf affecting him in ways he can't even understand.

First, he and his Wolves have to take on a deadly threat, the deadliest of all; a corrupt and depraved Alpha with a horde of guards as immoral as their leader.
Will he take his chance at love? Or do as he always does; walk away?

If you love your HOT Paranormal Romance, then this is for you! Book 1 in the Highland Wolf Clan series. Another hot paranormal romance by New York Times Bestselling Author, A K Michaels, with over 150 5* Reviews!

"If you're looking for an exciting and thrilling read in the paranormal genre, then this book is the one for you. Well done, Ms. Michaels." by Author Mandy Lou Dowson
Here's what
Fans are saying
WOWZA! I absolutely love it! The Reluctant Alpha is the first book in the brilliant new series, Highland Wolf Clan by A.K. Michaels and it totally rocks!

Having previously read Ava's work, I naturally expected it to be good but in the words of Tony The Tiger - It's GRRREAT!!!

Ava has dazzled us once again with her amazing talent and incredible skill; and given us another paranormal masterpiece filled with adventure, suspense, intrigue, action, fantasy, magic and romance. The story is exciting, thrilling, riveting, imaginative, humorous, romantic and arousing. The dialogue is smart, intelligent, very well written and flows effortlessly. The characters are fascinating, captivating, intriguing, endearing, engaging and sexy as sin.

Handsome sexy wolves-check! Beautiful sassy women-check! Danger, suspense, murder, intrigue and evil supernatural enemies-check! Heated attraction, romance and angst-you betcha! I can hardly wait for Book Two!

Fabulous entertainment and another awesome read from A.K. Michaels!


Holy mother of all that is hotness. I have just met Cameron and all The boys in the new series by AK. Michaels and I think I am in need of oxygen.

I absolutely love her work and this does not disappoint, in fact it takes it to a completely different level.

Meet Cam, who is so reluctant to be Alpha or even pack that he left his home. At the same time, he still feels compelled to jump into the fray when he is needed, that is integrity at the highest level.

His " boys " are the equivalent of the proverbial cavalry. They have his back. And dear God, they are all soooo lickable... Oh sorry I meant likeable.... Gorgeous, sexy and with a highland accent that will make you go weak at the knees. The women are the type to break down their walls.

This is a book about Good versus Bad, about doing the right thing, being a man, growing a pair even though you have avoided the responsability like the plague. Don't judge Cam for this, he has a perfectly good reason.

You might think that Chastity is a weak she-wolf, but it takes a lot of courage to endure what she has been through....

Just go and get a copy..... Read this gem of a book... I blasted my way through it in one sitting and I do not regret the loss of sleep, I can catch up to that later but Cam and the gang could not wait. ...


Author Bio
A K Michaels
New York Times Bestselling Author, A K Michaels, Ava, was born in Scotland quite a number of years ago. She was married at a young age, and is mother to three much loved children. After the birth of her last child she went back to higher education to study, before gaining employment within the banking industry. She worked in that role for a number of years before leaving; both the job and the country.
She lived abroad for a few years before returning to Scotland and finally taking up her dream - writing.
She is the author of the Highland Wolf Clan series of books and several other series, The Witch, The Wolf and the Vampire, Supernatural Enforcement Bureau, Defender's Blood, Sabrina's Vampire, The Black Rose Chronicles, together with Lori's Wolf Pack. Her books fall into the Paranormal/Urban Fantasy genre, with The Black Rose Chronicles being Dystopian with Paranormal beings in abundance. She loves writing those particular kinds of stories where she can let her imagination run wild.
She now spends her time reading - everything from Sci Fi to Crime, Erotica to Fantasy, Thrillers to Paranormal Romance. She loves spending time with her family and, of course, writing. She also loves chocolate, her German Shepherd, Luna, and Rose Wine!
She has twitter, website and a Facebook page where she loves chatting to folks.