5 Stars goes to The Forbidden Things series by @Author_NikkiMc #ExileTour
The Forbidden Things Series
Written by Nikki McCormack
Genre(s): Epic Fantasy
Ascard power can strengthen, heal and create. It also has great potential to destroy, enough to topple entire governments. Indigo's country places strict limitations on the use of ascard so she must channel her talents into the healing arts or risk severe punishment. An orphan from a disgraced family, trapped by her father's treason, Indigo struggles to reclaim her place in a society that has driven her into an abusive engagement.
Then a mysterious stranger from a neighboring country contacts her using ascard. He needs help escaping his prison so he can bring an end to his emperor's oppressive rule or die trying. His unshakable devotion to his cause and the passion hidden behind his cool arrogance move her to help him at the risk of being branded a traitor herself.
When the politics of society bring them together a second time, Indigo decides to use her growing powers to help him fight his war. If only she dared fight for her own future with such passion. Perhaps she can find the courage to do so by helping the man she has fallen for win his revolution. She might have exactly the power he needs to succeed.
Moonwalker's Review
Ms. McCormack weaves a powerful and intricate tale of love, hate, betrayal, intrigue and deceit. The main character is Yiloch, a banished prince whose main purpose in life is to amass an army to dethrone his father, who is a raving madman. There are times in this book that the reader wonders if Yiloch has inherited that trait, given the rash choices he makes concerning another of the main characters named Indigo. She helps him escape his prison using her aspect - this story's version of magic. She is engaged to another, but their feelings for each other will not be denied, though their relationship must remain hidden in order to accomplish their goals. The plot is intricate, but not so complicated that it's difficult to follow. I enjoyed this story very much. In many ways it's as much a romantic adventure as it is a fantasy tale of war and revolution. This is a well written story with lots of action. It's an excellent read.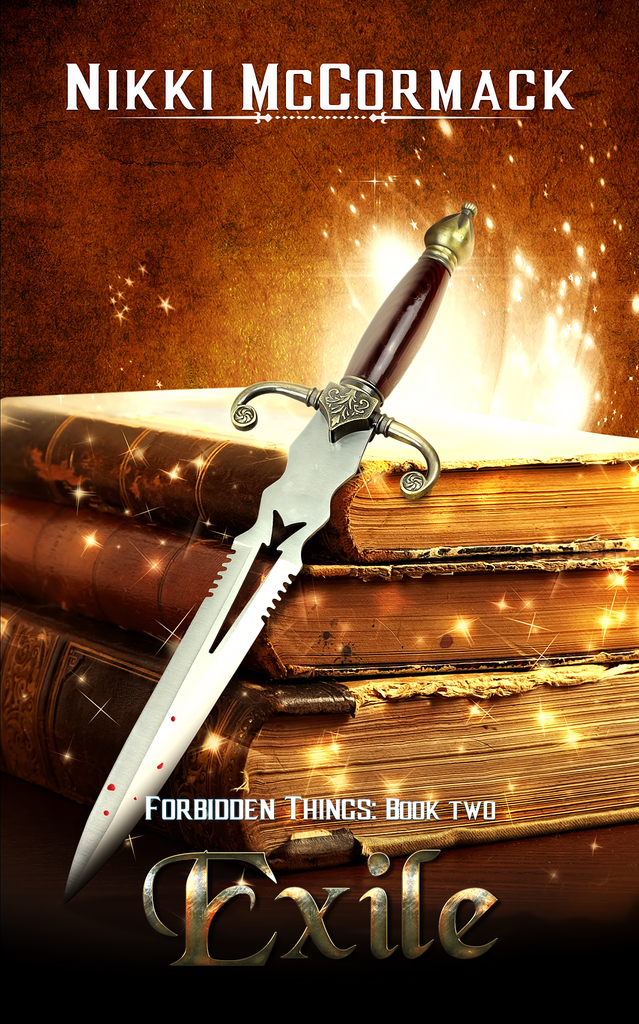 Yiloch, the newly crowned Emperor of Lyra, stands accused of arranging the assassination of the Caithin royal family. Torn between love for Yiloch and her close ties with the royal family, Indigo wants nothing more than to prove the accusation false, but the evidence puts the blood of the family on his hands.
Trying to protect the Lyran prince from the swift descent of Caithin justice, Indigo exposes the workings of an enemy who is willing to kill to protect his secrets. In desperation, she unleashes magic that sends Yiloch deep into the desert of Kudan before fleeing for her life. She must find him again to save his life as well as her own.
Betrayed by ally and by love, stranded by uncontrollable magic, Yiloch struggles to make his way back to the Lyran capital before Caithin can declare war, but standing between him and his empire is a lethal new enemy, wielding magic unlike anything his people have faced before.
This is the second book in the Forbidden Things series by Nikki McCormack, and it's just as excellent as the first one, Dissent. It continues the stories of Yiloch, the ill fated Emperor of Lyra, and his lady love, Indigo. The love story between them continues, but their lives are not destined to follow the same path. Betrayal, assassination and imprisonment separate them. Lyra has many enemies, the worst of which are the enemies within. There is a prophecy that Yiloch would be betrayed by allies, family and love. The journey to find out if it is true or false, is a long and arduous one that shakes the emperor's faith in all three to the bone. The book ends with more story to tell, giving me the distinct hope that there will be a third book in the Forbidden Things series. If there is, I definitely want to read it. Both books so far follow a powerful story line that makes me want more.
Disclaimer: Books provided by the author free of charge in exchange for an honest review.

Amazon (Dissident) | Amazon (Exile) | Goodreads (Dissident)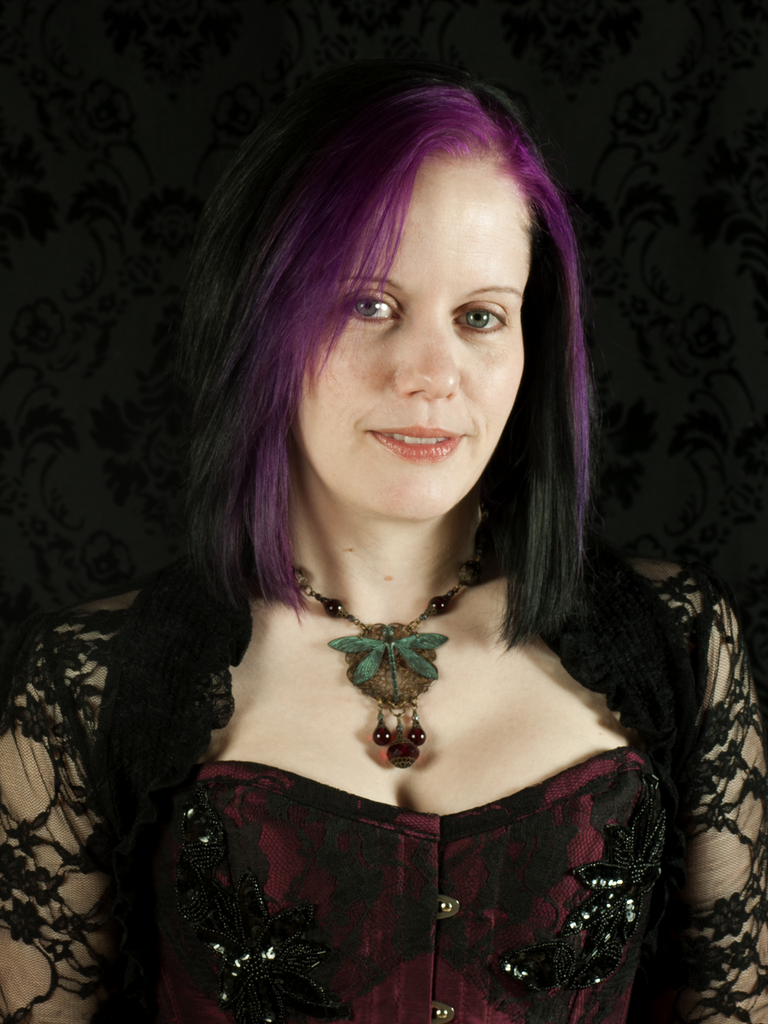 Nikki lives in the magnificent Pacific Northwest with her husband, two horses, two cats, and one slightly crazy dog. She feeds her imagination by sitting on the ocean in her kayak gazing out across the never-ending water or hanging from a rope in a cave, embraced by darkness and the sound of dripping water. She finds peace through practicing iaido or shooting her longbow.