"An intoxicating read." The Divine Apprentice by @AuthorAllenJ #fantasy


Cover links to Amazon.com
The Divine Apprentice
Written by Allen J Johnston
Genre(s): Fantasy



Disclaimer: Price subject to change without notice.



GET YOUR COPY HERE!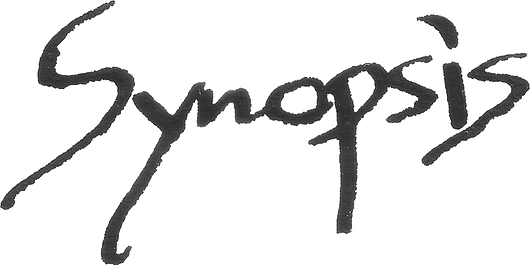 Kade looks up at his executioner with no fear or hate, watching . . .waiting. At six months old, he could hardly do much more as his grandfather agonizes over the task of taking the life of his only grandson.

Born with the rare ability to control the Divine, Kade has the potential to become one of the most powerful Chosen to ever exist. Taken from his parents, at the age of ten, by his grandfather, a Master Chosen, Kade is taught to harness the power of the Divine for good. After a decade of training, Kade learns the harsh reality of the dangerous world he is about to be thrust into, as his Master is brutally murdered right before his eyes. Kade soon realizes he is next.

With the help of a dragon, a species thought to have been a myth, and a feisty Essence Guardian, Kade must discover who – or what – is trying to eradicate his kind, before the Chosen are brought to extinction.
Video trailer for
The Divine Apprentice


Here's what
Fans are saying
I'm a huge fantasy fan, so after reading through the generous sample, which gives a great taste of what's to come, I felt pretty compelled to purchase this novel and give it a chance, and I certainly was far from disappointed.

The Divine Apprentice, is a fantasy novel that tells the story of Kade, who was taken from a young age and forced to study the ways of Divine Power. We follow the clever Kade through his journey to discover who is trying to eradicate his kind with the help a mythical dragon.

From the start of the novel, Allen, reels you in with stunning settings that are told with creative, breath-taking descriptions that make sure each scene comes alive. Settings keep you hooked to the story's amazing plot line and it's thought out main character.

Besides the setting, Kade is also something to awe at. He's a clever character who weaves through all sorts of puzzles and tricks using clues and sorts. It's a fun to watch him solve his way through whatever the novel throws at him with astonishing cleverness.

Not to mention Kade has a frickin dragon as a companion, which makes the story even more memorable because it's pretty hard to forget a dragon.

It's hard not falling in love with this novel as their's so many things Allen does right.

I would recommend this novel to anybody who's a fan of the fantasy genre as there's nothing that can go wrong by picking up the first novel to this amazing series.


I read a lot. Some might say I read too much. My job affords me the pleasure of constantly being surrounded by books. It's heavenly. Through the many amazing authors, both best selling and indie alike, and the many different genres I enjoy, I have come across some truly sensational literature. With that said, it has been years, upon years since I've found a book that it truly pained me to set down.
Allen J. Johnston has a marvelous imagination and an obvious savvy for storytelling. "The Divine Apprentice" is an intoxicating read and I unabashedly admit I was hooked from the first chapter.
I found it a perfect deluge of everything I could ever ask for in an epic fantasy novel. From his original storyline, grisly villains and incredibly depicted action scenes to his clever, believable characters (including a playful yet fierce pet dragon), it was an absolute seamless, fantastical pleasure to read.
I highly recommend this book and series to readers of all ages. There's something within the pages for everyone to enjoy.
5 hearty stars for Allen J. Johnston & "The Divine Apprentice"!
Author Bio
Allen J Johnston
Allen Johnston is a resident in Lansing, MI. He has a wife that he loves living life with. They share four children that keep life interesting and on edge.
He loves aviation and works as an Air Traffic Controller at the Capital City of Michigan. He is full of energy and attacks life with a vengeance.
He lives by the motto that anything is possible. When considering learning to fly, he was told that it is not possible to receive a pilot's license in less than a month by his supervisor, who was also an instructor pilot. Needless to say, he proved that the impossible was, indeed, possible.