Story of love that survives. The Handfasting by @DavdBurnett #romance #99cents
---
By tweeting this post, you can earn promotional tweets from me as part of the Amazon Tweet Exchange.
Details
here
.
---


Cover links to Amazon.com
The Handfasting
Written by David Burnett
Genre(s): Romance. Women's Fiction



Disclaimer: Price subject to change without notice.



GET YOUR COPY HERE!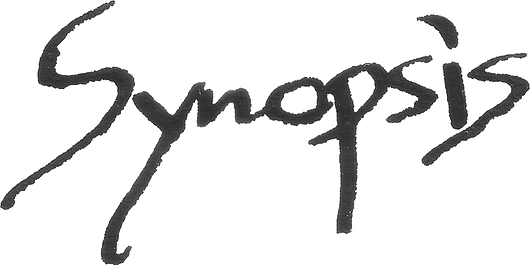 Handfasting: A Celtic ceremony of engagement or betrothal.
Katherine had joined hands with Steven in the ruins of the old abbey church. Standing before the high altar, they were handfasted in the Celtic custom, engaged to be married. Katherine was going to college, going to med school. Steven was studying art in Italy for the next year. She could not marry Steven, then. A rose bush had bloomed beside the ruined altar. Steven had reached out to caress one of the flowers.
"I'll find you," he had said. "In ten years, when we have finished school, when we are able to marry, I'll find you. Until then, whenever you see a yellow rose, remember me. Remember I love you."
Ten years after the handfasting, Steven fulfils his promise to find Katie, they fall in love again, and plan to marry.
Steven, though, is not Katherine's only suitor. Bill Wilson –arrogant, selfish, sexist, abusive- has known Katherine since they were in high school, and he has long planned to wed her. When Steven appears, he realizes that he must finally stake his claim. The conflict that follows takes an unexpected, violent twist.
Will Steven fight for their love?

Will Katie see Bill's abuse for what it is, or is she doomed to a tortured life as his wife?
The Handfasting is a story of love renewed, a suitor spurned, a vicious attack, and a struggle for healing.

It is a story of love that survives.
An excerpt from
The Handfasting
Here's what
Fans are saying
A Truly Wonderful Romance!

First of all, do not judge the book by the title. I was not looking forward to this book when I started it this morning (that's right--I read it one day). I expected it to be really strange because I couldn't remember the synopsis. All I can say is that if you like clean romances, I think I may have found a book that you will adore! Yes, I feel quite confident in calling this a clean romance. Why?

The profanity is incredibly minimal--almost not even profanity. No misuse of God's name and nothing hardcore. There are also no bedroom scenes. In fact, the main characters don't sleep together before marriage! Wow! I was completely dumbfounded that this book has the most incredible romance formula, and this will be an author I would read any time! In fact, I believe I would set aside everything I am currently reading and give priority to his books.

Secondly, I want to say that when men write an outstanding romance novel, I am always blown away. I realize that sounds really sexist, but permit me this leeway. When I consider romance novels, I always think of women. I tend to associate men with thrillers, mystery, and often an inordinate amount of profanity. David Burnett writes a romance story with dynamic characters and a storyline that will keep you guessing.

The story was never sappy, and it was one of the easiest books I have read in a while. I never lost interest in the story, and I struggled to put the book down. I was so immersed in the story that I genuinely cared about what happened to the characters. I love it when an author can get me so emotionally invested in the characters so that it will be truly memorable to me. This will be a book I can highly recommend, and I will not forget it any time soon.

One note of warning--this does deal with the issue of rape, and it is a wonderful treatment of the topic. I appreciate the honesty and truth the author brought to this topic.


Excellent Read! Great for the Pool!
Want a quick read for your summer travels? This is it!
The Handfasting is a book that left me with my jaw hanging open more than once (and I am not easily shocked!). The character of Bill Wilson will leave even the most laid-back, casual reader wanting to punch him in the face for the main character. I had to put the book down and walk away for a few minutes because the interaction between Katherine and Bill got me so riled up.
If you grew up knowing about the "old South," you'll find descriptions of the women in Katherine's hometown to be amusing and entirely too accurate. And you'll want her to find her freedom away from her family.
David Burnett's second book shows his ability to tell compelling stories about love lost and found again. His description of small European towns and churches reinforces to the reader that he has not only seen these places in person, but has explored them in depth, which helps to take the reader to the scene.
I highly recommend The Handfasting!
Author Bio
David Burnett
He enjoys traveling, photography, baking bread, and the Carolina beaches.
David has photographed subjects as varied as prehistoric ruins on the islands of Scotland, star trails, sea gulls, and a Native American powwow. He and his wife have traveled widely in the United States and the United Kingdom. During one trip to Scotland, they visited Crathes Castle, the ancestral home of the Burnett family near Aberdeen. In The Reunion, Michael's journey through England and Scotland allows him to sketch many places they have visited.
David spent years in school(!), and he has graduate degrees in psychology and education. He and his wife have two daughters.