"An Intoxicating Fantasy-Romance" High Maga by @EolynChronicles #fantasy
---
By tweeting this post, you can earn promotional tweets from me as part of the Amazon Tweet Exchange.
Details
here
.
---


Cover links to Amazon.com
High Maga
Eolyn Chronicles
Written by Karin Rita Gastreich
Genre(s): fantasy



GET YOUR COPY HERE!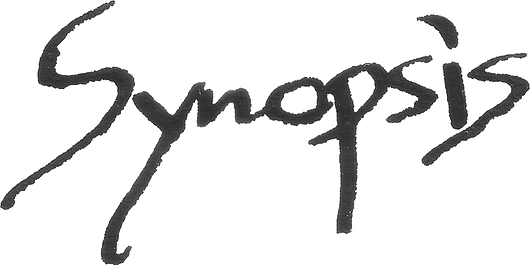 Demons set loose upon the earth.
War strikes at the heart of women's magic in Moisehén. Eolyn's fledgling community of magas is destroyed; its members killed, captured or scattered.
Devastated yet undaunted, Eolyn seeks to escape the occupied province and deliver to King Akmael a weapon that might secure their victory. But even a High Maga cannot survive this enemy alone. Aided by the enigmatic Mage Corey, Eolyn battles the darkest forces of the Underworld, only to discover she is a mere path to the magic that most ignites their hunger.
What can stop this tide of terror and vengeance? The answer lies in Eolyn's forgotten love, and in its power to engender seeds of renewed hope.
HIGH MAGA is the companion novel to EOLYN, also available from Hadley Rille Books.
An excerpt from
High Maga
Here's what
Fans are saying
A brilliantly complex and compelling epic fantasy.
I am not easily impressed by fantasy. Most fantasy novels hold little secrets and their outcomes are easily predictable. Nothing in this brilliant second novel is predictable. The characters are deep and real with complicated desires and needs that lead them in paths that you cannot anticipate.
The rich romantic stories that bind the characters could classify this book and it's predecessor, "Eolyn" as romantic fantasy, but they are far more than that.
These stories weave together political intrigue, warfare, magic and romance in a tightly woven fabric that left me turning pages until I sadly found myself at the end. A must read for any fantasy lover, and a great read for anyone who has never been interested in fantasy.
An Intoxicating Fantasy-Romance
"High Maga" explodes with high-adventure, romance and intrigue in an intoxicating fantasy.
Like the plot the characters are well-developed, realistic and complex with all their strengths and flaws, as each struggles to survive in a brutal war where demons are set loose.
Maga Eolyn quilt-ridden by the death of her brother is the heart of women's magic in Moisehén. A woman of strength, tenacity and often impulsive, is gritty and brave which will help her win victory over her enemies.
Mage King Akmael of the House of Vortingen is a man of integrity who's serious, kind and determined. Only with the woman he loves and the weapon Kel'Baru at his side can the Mage High King triumph over the evil that invades his land.
Mage Corey who seems to be secretive, untrustworthy, self-interested and arrogant, is steadfast and loyal to Maga Eolyn.
Adriana, Eolyn's friend whose magic is music is cynical about men, witty and self-assured, brave and selfless.
Of the antagonists in the story Tamara-Rishona, the San'iloman is a heartlessly cruel murderer and Prince Mechnes a depraved, and brutal General.
With skilful dexterity Karin R. Gastreich has created personalities that bring power, passion and drama to a riveting tale of vengeance, conquest and romance.
Giveaway
a Rafflecopter giveaway
Author Bio
Karin Rita Gastreich
Karin's novels blend elements of epic fantasy, historical fiction, and romance. Grounded in traditional fantasy and real history, she crafts a diverse array of compelling male and female characters. A recipient of the Andrews Forest Writers Residency, Karin weaves the natural world into all her stories. From ancient woodlands to uncharted seas, readers will experience gripping battle scenes, heart wrenching loss, hard-won triumphs, and the ultimate magic of love.