These books have been waiting months and months to be reviewed. Wanna help?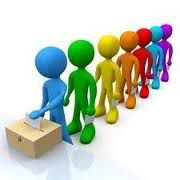 The following two tables of books are the oldest books on our waiting list, so this post is effectively our new public waiting list. We're always looking for more reviewers. After all, the original aim of the Masquerade Crew was to be a book reviewer, and I don't care how big it gets or how many people help us review books (especially Indie books).
All are welcome.
So, browse the following titles. If you see something you like, sign up to be a book reviewer. There's a space on the sign up form to indicate which book(s) you would like to start out with.
And remember: it doesn't matter if you read one book a month or one book a day. As long as your reviews are honest and fair, we'll keep you around.
Note: the sign up form appears after the two tables. Or, you can get to the form by clicking
HERE
.