Loses his heart to the reckless beauty. #thriller #romance pic.twitter.com/HdSirgBtCs




Cover links to Amazon.com

Searching for a madman bent on revenge, Nick Coalson saves P. I. Rebecca Morgan, but loses his heart to the reckless beauty.



Cold as Ice

A Tempered Steel Novel



Author: Maggie Adams



Genre/Keyword(s): Romance, Thriller/Suspense, RomCon, New release,
---
GET YOUR COPY HERE!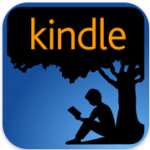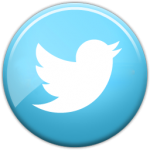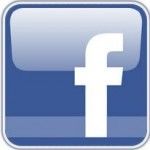 Other Retailers: B&N
---
Synopsis
Nick Coalson is abrasive, arrogant, and an absolute dynamo in the bedroom. Problem is, he knows it.

Rebecca Morgan is sweet, shy, and immensely attracted to Nick, but he's trouble in tight jeans and she knows it.

When Nick Coalson saves Rebecca Morgan from an assassin's bullet, he sets his sights on the shy partner of a detective agency. But he mistakes her kindness for weakness, and learns the hard way that although she may seem submissive, she's a voluptuous bundle of intelligence and determination.

After a sensual encounter, Nick grows distant, stating he wants a lover, not a wife.

When a stranger offers to help her win Nick, she accepts but Nick thinks it's too late for his love when he witnesses a tender moment between Rebecca and the man.

As the killer closes in on the Coalson family, Nick wonders if it will be too late to save not only their love, but their very lives?
---
Excerpt
He glanced up at the door once again. He had to stand firm. Maybe if he went to the casino for a bit. No one knew where they were except Noah and his leathers. She would be safe and he could get a little distance, get his head together. Figure out where the hell they went from here.

Her soft skin so slick as he tried to hold onto her ankle. He felt her slipping. Dear God, he was losing her! She was going to plunge into the river with Dupre'. Help me, God! Please don't let me lose her!

He shook his head, trying to banish the thoughts that plagued him for months along with the nightmares that kept him from sleeping through the night. He had been so close to losing her. He had frozen, unable to do more.

The ping of the elevator startled him. He glanced up, then cautiously made his way across the living space to the stairs. The doors opened. Nick barely registered the face of his assailant. He heard the snick of the silencer before the burning in his chest exploded in fire. He collapsed at the foot of the stairs.

His last thought was that, once again, he had failed to save the woman he loved.
Amazon Preview
---