"Destined To Be A Classic" Then Like The Blind Man by @Freddie_Owens #comingofage
---
By tweeting this post, you can earn promotional tweets from me as part of the Amazon Tweet Exchange.
Details
here
.
---


Cover links to Amazon.com
THEN LIKE THE BLIND MAN
Orbie's Story
Written by Freddie Owens
Genre(s): Historical Coming of Age, Suspense Drama, Literary Thriller





GET YOUR COPY HERE!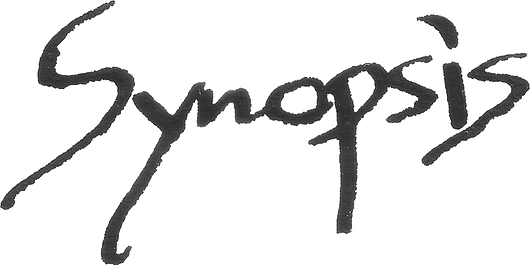 Nine-year-old Orbie already has his cross to bear. After the death of his father, his mother Ruby has off and married Victor, a slick-talking man with a snake tattoo. Orbie hates his stepfather more than he can stand, a fact that lands him at his grandparents' place in Harlan's Crossroads, Kentucky.

Orbie grudgingly adjusts to life with his doting Granny and carping Granpaw, who are a bit too keen on their black neighbors for Orbie's taste, not to mention the local Pentecostal congregation of snake handlers. Soon, however, he finds his worldviews changing, particularly when it comes to matters of race, religion and the true cause of his father's death.

Equal parts Hamlet and Huckleberry Finn, Then Like the Blind Man comprises Orbie Ray's first person account, one pretty nearly certain to resonate with lovers of the literary and historical genres.
An excerpt from
THEN LIKE THE BLIND MAN
Here's what
Fans are saying
Destined To Be A Classic!

Debut author, Freddie Owens, swings for the fences and hits a home run with his excellent coming-of-age story set primarily in Kentucky, Then Like the Blind Man.

Besides there being various themes and messages in Then Like the Blind Man, Orbie's boyhood exuberance, how he relates to his grandparents, his changing point of view about much of what he'd taken for granted; and his adventures are what really makes the novel captivating.

Freddie Owens fills the pages of his novel with other very memorable characters, like the humpbacked elderly lady, Bird; Moses Mashbone; Mrs. Profit; and Nealy Harlan. If you're a fan of novels like The Adventures of Tom Sawyer and Huckleberry Finn and To Kill a Mockingbird, Freddie Owens's Then Like the Blind Man is s Must Read!


Nice mixture of Appalachian culture and mystical coming of age
I have seen this book compared to The Secret Life of Bees, and that is apt, but this book struck me more like "I Am One of You Forever" by Fred Chappell. Owens does a masterful job of telling the story with an adult eye, without taking away the innocence and simplicity of Orbie as a child.
The mystical scenes seem to borrow a bit from Tolkein, which is not a criticism. I hope this book gets made into a movie by someone who is sensitive to the understories. The psychological and philosophical structure of this novel is up there with the best in literature.
Author Bio
Freddie Owens
I hold a master's degree in contemplative psychotherapy from Naropa University in Boulder, Colorado. Born in Kentucky and raised in Detroit, I drew inspiration for my first novel, Then Like The Blind Man: Orbie's Story, from childhood experiences growing up around Harlan's Crossroads, Kentucky. My life-long studies of Tibetan Buddhism and Vedanta not to mention encounters with Native American Shamanism are also of note in this regard.
Two memories served as starting points for a short story I wrote that eventually became the novel, Then Like the Blind Man / Orbie's Story. One was of my Kentucky grandmother as she emerged from a shed with a white chicken held upside down in one of her strong bony hands. I, a boy of nine and a "city slicker" from Detroit, looked on in wonderment and horror as she summarily wrung the poor creature's neck. I watched as it ran about the yard frantically, yes incredibly, as if trying to locate something it had misplaced as if the known world could be set aright, recreated, if only that one thing could be found. And then of course it died.
The second memory was of lantern light reflected off stones that lay on either side of a path to a storm cellar me and my grandparents were headed for one stormy night beneath a tornado's approaching din. There was wonderment there too, along with a vast and looming sense of impending doom. For these and many others of my childhood memories I owe my grandparents. Had I not been exposed to their homespun and wizened ways I would not have been able to begin my short story much less this novel. The same goes for my dear, good-hearted parents who have survived many bad times to enjoy the good.