Sure to make Santa's Naughty List. ALPHA'S UNWRAPPED #paranormal #romance #anthology


Cover links to Amazon.com
Alpha's Unwrapped
Written by A K Michaels
Genre(s): Paranormal Romance



Disclaimer: Price subject to change without notice.



GET YOUR COPY HERE!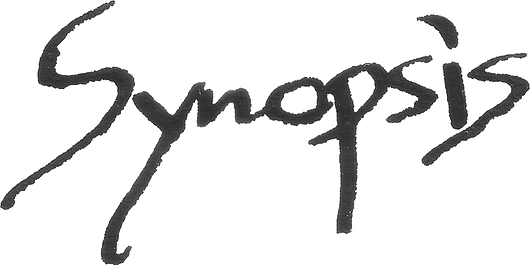 21 Paranormal Tales so hot, they're sure to make Santa's Naughty List! Now's your chance to own this LIMITED Edition Boxed Set. Grab your copy before it's gone!
The alphas are hot! The heroines are sassy! These ALL NEW stories are guaranteed to heat up your holidays!
Featuring stories from:
New York Times Best Selling Author, Michele Bardsley
New York Times Best Selling Author, Colleen Gleason
New York Times Best Selling Author, Dianna Love
New York Times Best Selling Author, Caris Roane
USA Today Best Selling Author, Mary Buckham
USA Today Best Selling Author, Dakota Cassidy
New York Times Best Selling Author, Claudy Conn
New York Times Best Selling Author, Melanie James
USA Today Best Selling Authors, Rebecca Hamilton and Conner Kressley
New York Times Best Selling Author, Gena D. Lutz
USA Today Best Selling Author, D'Elen McClain
New York Times Best Selling Author, Julia Mills
USA Today Best Selling Author, Dawn Montgomery
New York Times Best Selling Author, Stephanie Rowe
USA Today Best Selling Author, Terry Spear
USA Today Best Selling Author, Renee George
New York Times Best Selling Author, Tracey Jane Jackson
New York Times Best Selling Author, A.K. Michaels
Amazon Best Selling Author, Hildie McQueen
Amazon Best Selling Author, Sky Purington
New York Times Best Selling Author, Candice Stauffer
Michele Bardsley
Bear Winter (The Pack Rules #8)
After a vindictive wendigo nearly kills his brother and kidnaps his sister-in-law, bear shifter Gabe Pearson has no choice but to ask psychic and ex-fiance Hope Wheeler for help. Together, they will fight through vicious snowstorms, murderous shifters, and grievous emotional wounds to save Gabe's family--and get a second chance at love.
Colleen Gleason
Raging Winter: Max Denton Book 2 (The Gardella Vampire Hunters)
England, 1922: Savina Eleaisa is certain the famous vampire hunter--and her former lover--Max Denton is dead. But when she follows a vampire to a Christmas house party at a large English estate, whom should she find but Max Denton, deep undercover--and not very happy to see her. "If Buffy visited Downton Abbey." --Laurie London
Dianna Love
Tristan's Escape: A Belador Novella
Holidays stink when you're alone, but the only woman Tristan ever cared for betrayed him years ago. Sucker that he is, Tristan teleports another Alterant to Atlanta in December to propose to his girlfriend, and walks straight into an ambush ...along with the woman he vowed would pay for his five years of imprisonment. Now he has to choose between saving her and losing his freedom forever.
Caris Roane
Christmas Flame (A Flame Series Book)
On Christmas Eve, vampire Officer Kyle Drake has finally persuaded the shy shifter, Verena, to go on a first date. His plans include a little mistletoe and a lot of seduction. But when a call comes in that a teenage girl has been abducted and Kyle and Verena go in pursuit, he fears the dangers of their world will once again force Verena back into her no-dating-ever mode...
Mary Buckham
Invisible Betrayal: Invisible Recruits Novella
Street savvy Jaylene Smart is spending her DC holiday on a snatch and grab assignment to terminate a threat, but it beats sitting alone in an empty hotel room. Her target is way-out-of-her-league-powerful Herm Kane and stealing from him sends her into the dangerous underworld of preternaturals she never knew existed. Surviving will depend on teaming up the same sexy Herm Kane, the man she just betrayed.
Dakota Cassidy
White Whitchmas
It's Christmas in Paris, Texas, ya'll! Prepare for a magical journey perfect for the holidays!
Claudy Conn
Nether Blue
Magic has always been a part of Calico's life, but now because of it, she is on the run. Ahead, more danger. Enter Brodie, a prince from another realm. Will saving Brodie, trap her or save her?
Melanie James
Fur Ever Yours
When a dangerous female shows up in the middle of the night, Rafe's world is turned upside down. Was she sent by a rival clan to rip apart his pack, or just his heart?
Rebecca Hamilton & Conner Kressley
Christmas With The Beast
Christmas heats up for a Beauty and her Beast when they find themselves at the top of a homicidal Santa's naughty list.
Gena D. Lutz
Bite of Frost (A Dragon Blade Novella)
After Jericha Frost is thrust into a paranormal existence she knows nothing about, she learns that the scorching blood from an infuriating dragon-shifter is her only hope of survival.
D'Elen McClain
Fang Chronicles: Esha's Story
Vampire politics are not exactly what Rondy expects when he enters the dark world of immortality and killing a deadly, out of control tigershifter is not his idea of fun. When fate intercedes, Rondy and Esha fight her inevitable death and take the brief time they are given to search for a miracle that would topple the childless world of vampires.
Julia Lake Mills
Her Dragon's No Angel (A Dragon Guard Novella)
Take one snowbound dragon combine with one Christmas Angel, throw in a healthy dose of an attraction only the Universe could have conjured and top with the largest blizzard in a hundred years. Now sit back and enjoy the show! This one's gonna be a bumpy ride!
Dawn Montgomery
Winter Guardian
Ashley Baker never forgot the icy December night he came into her life. Her fallen guardian angel with wings dark as sin destroyed a beast from her worst nightmares, and then disappeared into the storm. When the beasts return, so does the guardian, but this time he's the one in trouble. Wingless. Mortal. The spark of attraction ignites into a flame that threatens to consume them both, but will it be enough to save them from the hell that awaits if they fail?
Stephanie Rowe
Dark Wolf Rising
Shifter Cash Burns has been on the run for ten years, hiding a dark secret. When his childhood sweetheart, who he hasn't seen in over a decade, is targeted for assassination by his wolf pack, he's the only one who can save her...but at what cost?
Terry Spear
Covert Cougar Christmas
Bridget Sinclair, Special Agent with the Cougar Special Forces Division has a mission--permanently stop two shifters from distributing a new drug in Cheyenne, Wyoming. While investigating, she rescues Special Agent Travis MacKay. Winter advisories are in effect for the Christmas holidays, but that doesn't cool off the sizzling heat spiraling out of control between the two agents as they covertly team up to take down the drug-runners.
A K Michaels
Lori's Wolf Pack, Rolf's Wicked Winter
Rolf is Beta and has managed to escape the Pack for a couple of days 'alone time'. However, Fate has other plans for him and he soon finds himself in a situation he never envisaged. Finding a mate is surprise enough, but she is on the run, and those that are looking for her are only a day behind.
Candice Stauffer
Legendary Lover - Arctic Plunge
Glorious friction sets Northern Alaska's winter air ablaze when Dean Lawless, an alpha lycan, finds Jayne Dekker, his double-crossing mate, and takes the ultimate plunge
Renee George
Ravished by the Alpha: A Christmas Cull (The Cull Book Three)
Single by choice, werewolf Lizzy Langston has never been a fan of Christmas. But when Coy Vega chooses her tribe's lands to hide from the drug cartel over the holiday, she is drawn to his dark nature and, oh yeah, his yummy six-pack abs. It will take a Christmas miracle to survive below freezing temperatures, Colombian hit men, an accidental culling, and each other.
Tracey Jane Jackson
Bound by Joy (A Cauld Ane Christmas Novella)
Kenna McFadden has waited more than two hundred years for her mate and she finds him in a most unexpected way. On a mission to find his missing niece, prince Gunnar Baldersson finds someone far more precious to him. Join in their bonding as they fall in love while celebrating the sweetness and joy of Christmas.
H.M. McQueen
Choices
An unbreakable bond with a handsome immortal Protector, drags Rachel Andrews into a world she never believed existed and has no desire to be part of.
The actions of one night drastically alter the course of his long existence. Torn between his feelings for Rachel and his life's calling, Roderick Cronan comes face to face with the fact that he is losing both.
Sky Purington
Yule's Fallen Angel
Sparks fly as a sexy fallen angel turned warlock tries to free a feisty witch trapped between life and death. But rekindling lost love comes at a price. Now it's time to beat the clock against a yuletide curse with a midnight deadline of December 25th.
Here's what
a Fan said
Sure to be something for anyone who loves Paranormal!
I purchased this Anthology and was also given an ARC. Overall I give this 5 Stars. There are some really great stories well worth the price of $.99 individually, lucky for us we get all of them for that price. There should be a little something for anyone who likes reading Paranormal. Some of these stories could use better proof reading and a few of them are cliff hangers, fortunately there aren't too many of those. I encourage you not to give up on the whole offering if those things annoy you because you'll miss some real gems.