"Stunned Speechless!" You Are My Sunshine by @RobertaKagan #historical pic.twitter.com/4YIsAqjZIe


Cover links to Amazon.com
You Are My Sunshine
A Holocaust Novel.
Book two of the All My Love, Detrick series
Written by Roberta Kagan
Genre(s): Historical Fiction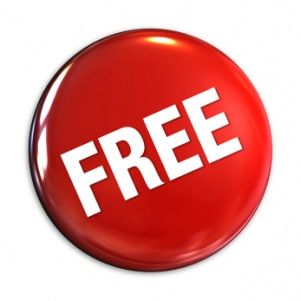 Disclaimer: FREE for Kindle Unlimited subscribers only.



GET YOUR COPY HERE!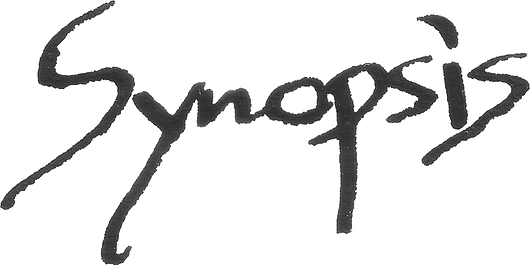 "You Are My Sunshine," is the sequel to "All My Love, Detrick," this bestselling novel is set during the holocaust.

When Helga Haswell becomes pregnant by a married SS officer who abandons her, she finds herself alone and desperate. She is afraid to tell her parents that she is pregnant out of wedlock, so her doctor suggests that Helga check into Heinrich Himmler's home for the Lebensborn. This is a program, he explains, that has been instituted by the Nazi's to create perfect Aryan babies.

Since Helga is of pure German blood and the child's father is an SS officer, she will be accepted, the doctor explains. Her child will have a good life because adoption is available only to the finest of Hitler's Elite. Not only this, the doctor says but during her pregnancy, Helga will have the finest food and medical care available. And, instead of a life of shame, she will be honored for her efforts in producing a perfect Aryan child for the new world that Hitler is in the process of creating.

Then after the baby is born, the Lebensborn will take the child and assume all future responsibilities releasing Helga to live her life without the burden of a fatherless offspring. In her desperation, all of this sounded perfect to Helga, that was of course before she felt life stir within her womb.

However, by the time this occurred it was already too late. She had already moved into Steinhoring, home for the Lebensorn, and there was no possibility of turning back. The papers were signed. She could not escape. Hitler owned her unborn child.

On a cold day in January Helga's little girl came into the world. But instead of being sheltered by her mother's arms, she was torn away by the nurses at the home for the Lebensborn and thrust into a treacherous world where the very people sworn to protect her were not what they seemed. The little girl was growing, and she was amongst some of the cruelest people on earth and subjected daily to the ideology of the Third Reich. But when Hitler became convinced that he was indestructible and, went to war on two fronts dividing his army, Germany began to fall.

The Nazi's became fearful as America entered the war joining Churchill against them in the west, while Stalin a formidable enemy with the brutal Russian winters on his side, ripped them apart in the east. And so, the tables turned on the Third Reich. The cruel Nazi's, who believed they could not be defeated were about to swallow their pride and surrender at the feet of the Allies.

The superior race would prove to be inferior after all. Hitler's elite would run for cover, some would commit suicide; some would be tried in Nuremberg for crimes against humanity, while others would escape with their tails tucked between their legs and head for South America or other friendly ports.

But God had other plans for Helga's tiny innocent child, who had been born on that January morning. The child's life was about to change in a very strange but significant way. Instead of becoming whom and what the Nazi's had hoped to create, this child would be befriended and nurtured by the most unexpected people.
Here's what
Fans are saying
Stunned Speechless!
Wow, Wow, Wow, Wow. That is all I can say about this book. The worst part of the book is waiting for the next in the series. Hopefully it will be coming soon! Love her books and her writing style. She just grabs you from the beginning and never lets go!
Even after you turn the last page, the characters stay with you. It took a long time for everybody to know what REALLY happened during the holocaust and Roberta takes you right into the thick of it!
She shows so many different aspects of how it affected everyone and this book brings some little known facts to life. Do yourself a favor and pick up and read this book you will not be disappointed!
One to remember
This book was just as well written as the first one. It always helps us to see their human endurance and survival of people who were treated so badly by the Nazis. These are God's children and it's always good to remember that and remember how one person can slowly come in and control millions. Americans need to be reminded and her books do that beautifully.
Author Bio
Roberta Kagan
I am an American author. My father was Romany and my mother was Jewish, When I was very young I learned about the Holocaust. I couldn't understand how something like this could happen. So, I began to research and learn more. I met with survivors. I even met with children and grandchildren of SS officers. But I still had no answers.
I cannot say that I have all of the answers to all of my questions even now. But what I do know is that soon all of the survivors will be gone. Their message must be remembered, the sacrifices that they made must not be forgotten. And so I humbly and with the utmost humility try to tell their stories. It is painful, but I must convey the darkness and horror of the time, but I also want the world the know and celebrate the unsung heroes.
Because there were many ordinary people who acted in heroic ways. I realize that writing these books is a great responsibility. I pray every day that I am able to do this correctly. I am trying to reach out and touch many people, not with the message of the horrors but with the promise of hope. I thank you from the bottom of my heart for considering my work. It is an honor that I never take lightly.
I send you many blessings, Roberta