"One of the BEST Holiday anthologies I've read this season!" SHIFTER WONDERLAND


Cover links to Amazon.com
Shifter Wonderland
Genre(s): holiday, paranormal romances, christmas, shifters, demons,



Disclaimer: Price subject to change without notice.



GET YOUR COPY HERE!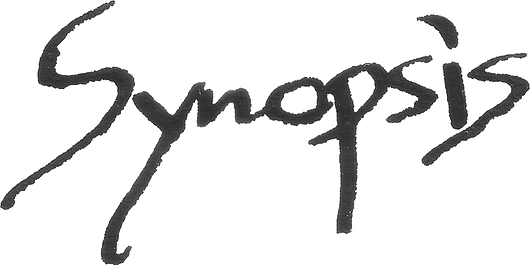 Get lost in a Shifter Wonderland of Bears,
Wolves, Horses and Dragons!
This boxed set features twelve ALL NEW stand-alone Holiday stories from your favorite bestselling paranormal romance authors, and it's only available for a LIMITED TIME! If you love Hot, Sexy Alpha Shapeshifters and the Beautiful, Curvy women who love them, then you don't want to miss this LIMITED EDITION holiday boxed set!
Featured Authors:
Christin Lovell
V. Vaughn
Tasha Black
Charlene Hartnady
Kate Kent
Lola Kidd
Marie Mason
Erika Masten
Harmony Raines
Ruby Shae
Elle Thorne
Emerald Wright
Christin Lovell ~ A Beary Merry Christmas
Lora will get more than she expected on her first date with Stone, but will she get the happily-ever-after she's been dreaming of?
V. Vaughn ~ Andre
When Nessa agrees to sing in her sister's band she had no intention of getting involved with Andre, the broody bass player. But the moment they sing together the sound is magic, and Nessa falls hard. There's only one problem - he's not human. Andre knew Nessa was his true mate the first night they met, and now he must convince her their love is more than beautiful music.
Tasha Black ~ Ghost of Shifters Past
Bonnie Summers is an outsider in Tarker's Hollow, a small college town that's home to a secret enclave of shifters just like her. Despite a warm welcome from the pack, and an abundance of handsome suitors, Bonnie still feels alone. Until a spirit from the town's mysterious past decides to pay her a visit, stoking the flames of her desire, and begging for her help.
Charlene Hartnady ~ Shifter Beneath the Mistletoe
Veterinarian, Jackie, hits a large creature on her way to work. Despite the danger, she frantically gets to work to try and save its life. Tyler is on his way to Sweetwater, it's his turn to find a human mate in the sleepy hollow town. It's such bad luck when he's struck by a car, then he catches the driver's intoxicating scent and thinks that maybe it's fate...
Kate Kent ~ Beary Merry Winter
Hunky playboy Zane Harlan's animal is raging when he runs into curvy Anne Williamson at an ugly Christmas sweater party. Zane knows exactly what he wants. Anne wants a baby and is willing to do whatever it takes to get one. Mix lust and desire with a little magic potion and you have a recipe for hot loving. The chemistry between the two is off the charts but can they reconcile their differences?
Lola Kidd ~ There's Snow Place Like Home
Curvy storm chaser Maya Diaz finds herself stuck in a small town when the storm she's chasing takes an unexpected turn. When she meets a handsome snow leopard shifter with an equally gorgeous twin brother, she wonders if the storm took her to exactly the place she needs to be.
Marie Mason ~ Her Holiday Bear
For months, schoolteacher Alley Stephens has been on the receiving end of some panty-melting smiles from the gruff bear shifter acting as the town's sheriff. She suspected she was his fated mate. Jagger Houston was a loner by nature, both as a man and a bear. He refused to acknowledge the feelings he had for the curvy, chocolate-haired woman as anything other than lust. Will Ally get her Christmas wish?
Erika Masten ~ Yuletide's Eve
Curvy newcomer to the forest town of Evergreen, Eve Alfred isn't a Hallmark holiday kind of girl. But it's a darker sort of Yuletide tradition that has the girl running from faeries and The Wild Hunt and wondering just what kind of sacrifice they expect her to perform with town heartthrob--and werehorse--Tristan Destry.
Harmony Raines ~ Bear Humbug
It's Christmas, but Declan, Bear Bluff's Sheriff, isn't in a holiday mood. He wants a mate and a family. Instead, he's working, so others can enjoy time with their families.
Maria is sole guardian of her nephew, but he sees her as an evil stepmother and has run away.
When she goes to the sheriff for help, their fates collide to make this a Christmas to remember.
Ruby Shae ~ Little Drummer Bear
Wade, a polar bear shifter, enforcer for the North Pole, and talented musician, finds himself playing the drums in a popular night club, but only one woman can keep his attention. Dani, a curvy waitress in the club, has sworn off musicians for life, but Wade makes her want to break all of her rules. Can she learn to trust the sexy bear, or will she spend another Christmas alone?
Elle Thorne ~ Motivation
Polar bear shifter Jonah Romanoff's got one wish for the holidays. He didn't expect his ex to show up, prying into his secrets, opening up a can of worms, and throwing his bear and his heart into pandemonium. Curvy falcon shifter Fiona hasn't told Jonah the truth about why she broke it off. Now she has to figure out why he's lying to her.
Emerald Wright ~ A Dragon's Gift
Widower, and immortal dragon shapeshifter, Clay Emmerick III, doesn't decorate for the holidays anymore because it's too painful. Tess, a decorator, is excited to land a holiday project for a billionaire's home, and for the boost it will provide to her business' reputation. Clay hasn't encountered a human with such powerful fae blood in a long time, and soon Tess discovers her true nature: a mate to a dragon shapeshifter.
Here's what
Fans are saying
One of the BEST Holiday anthologies I've read this season!
I received an ARC for my honest review of all of the stories included in this anthology.
Her Holiday Bear - Marie Mason
This story is one of my favorites of the anthology so far. 5 stars.
Motivation - Elle Thorne
Now I want to find the other books in this series! 5 stars
Love, Love, Love this anthology!
I was gifted this book for an honest review.
Everyone of these stories is a winner. I usually skip over and around the entries in an anthology, this one is too good, read them all.