"This book was beautifully written." Mercy's Rescue by @debraholtbooks #romance


Cover links to Amazon.com
Mercy's Rescue
Written by Debra Holt
Genre(s): Contemporary, Romance, Religious, Western & Frontier, Christian





GET YOUR COPY HERE!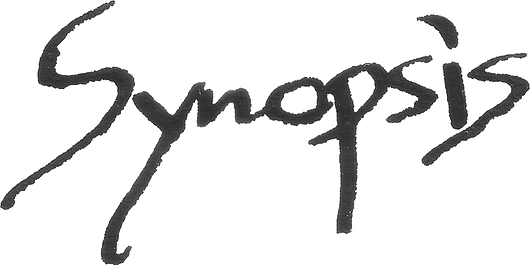 Fighting for his life after an ambush, Sheriff Josh Wellman awakes to find himself looking into the eyes of a real-life angel of mercy. Despite his groggy condition, he knows his life has changed the instant their hands touch.

Devastating heartbreak has left Mercy Smith's faith in tatters, her heart guarded against more loss. Her dedication to the air evac trauma team she leads has insulated her from the realities of the earth below, so now Josh faces the biggest challenge of his life.

Can he find a way around the walls that fortify her heart and convince this angel to stay on the ground with him? Can Mercy open herself to life again and find a way to restore her faith in God ... as well as love?
Here's what
Fans are saying
This book was beautifully written, the storyline flowed perfect
This romance is really fun, romantic, touching, surprisingly intense read. Since the first pages, I fell in love with the deep blue eyes of Josh, have come into his life and in that of Mercy and I did not want get out of them.
This book was beautifully written, the storyline flowed perfect and the pace was very fast, never boring, a page leaded to another, it was impossible to put it down before the end.
The characters were loveable, well developed and realistic, had so much depth that you felt as though you knew them. I loved all the scenes in which the two protagonists are together: they are tender and romantic. The way in which Josh tries to conquer and heal the heart of Mercy is really sweet and special.
It's a must-read for those who love contemporary romance, ideal as beach reading.
A book worth reading, can't wait for more
I just loved this book from page one to the very end there was not one slow point in this book. The book may look small but it packs a punch and will have you turning every single page from beginning to end.
There is chemistry through out the book and there is an amount of fighting it in between the characters as well. I found my self having a real hard time putting this book down I really wanted to know what was going on.
This book is defiantly a book you will want on your book shelf. This is an author I will be adding to my favorite list I can't wait to read more from Ms. Holt.
Author Bio
Debra Holt
Born and raised in the Lone Star state of Texas, Debra grew up among horses, cowboys, wide open spaces, and real Texas Rangers. Pride in her state and ancestry knows no bounds and it is these heroes and heroines she loves to write about the most. She also draws upon a variety of life experiences including working with abused children, caring for baby animals at a major zoo, and planning high-end weddings (ah, romance!).
Debra's real pride and joys, however, are her son, an aspiring film actor, and a daughter with aspirations to join the Federal Bureau of Investigation. (more story ideas!) When she isn't busy writing about tall Texans and feisty heroines, she can be found cheering on her Texas Tech Red Raiders, or heading off on another cruise adventure. She read her first romance...Janet Dailey's Fiesta San Antonio, over thirty years ago and became hooked on the genre. Writing contemporary western romances, is both her passion and dream come true, and she hopes her books will bring smiles...and sighs... to all who believe in happily-ever-after's.
The Seymour Agency represents Debra and she is soon to have two contemporary romances published by Spencer Hill/Tulip Romance and Astraea Press. Debra invites you to visit her website at
www.debraholtbooks.com
. She loves to hear from other aspiring authors or readers via email at
debraholtbooks@gmail.com
.