Top 5 Best Selling Books on Amazon pic.twitter.com/vPm7N3NULU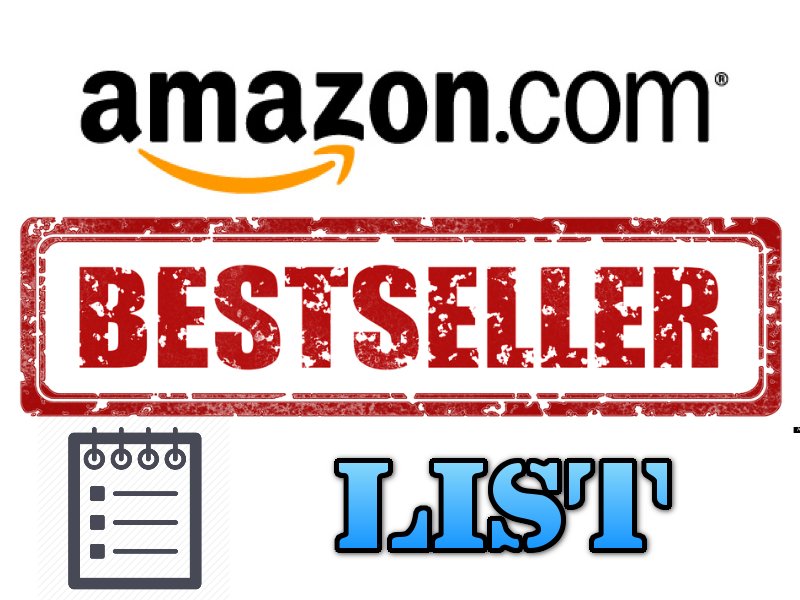 With a Twist ... There's no Pictures.
Don't Judge a Book by its Cover!
Judge it by its Synopsis!
---
5
---
What does everyone in the modern world need to know? Renowned psychologist Jordan B. Peterson's answer to this most difficult of questions uniquely combines the hard-won truths of ancient tradition with the stunning revelations of cutting-edge scientific research.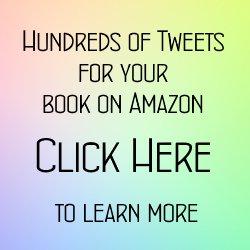 Humorous, surprising and informative, Dr. Peterson tells us why skateboarding boys and girls must be left alone, what terrible fate awaits those who criticize too easily, and why you should always pet a cat when you meet one on the street.
What does the nervous system of the lowly lobster have to tell us about standing up straight (with our shoulders back) and about success in life? Why did ancient Egyptians worship the capacity to pay careful attention as the highest of gods? What dreadful paths do people tread when they become resentful, arrogant and vengeful? Dr. Peterson journeys broadly, discussing discipline, freedom, adventure and responsibility, distilling the world's wisdom into 12 practical and profound rules for life. 12 Rules for Life shatters the modern commonplaces of science, faith and human nature, while transforming and ennobling the mind and spirit of its readers.
Check out
12 Rules for Life: An Antidote to Chaos
.
---
4
---
Most of us have heard of gluten—a protein found in wheat that causes widespread inflammation in the body. Americans spend billions of dollars on gluten-free diets in an effort to protect their health. But what if we've been missing the root of the problem? In The Plant Paradox, renowned cardiologist Dr. Steven Gundry reveals that gluten is just one variety of a common, and highly toxic, plant-based protein called lectin. Lectins are found not only in grains like wheat but also in the "gluten-free" foods most of us commonly regard as healthy, including many fruits, vegetables, nuts, beans, and conventional dairy products. These proteins, which are found in the seeds, grains, skins, rinds, and leaves of plants, are designed by nature to protect them from predators (including humans). Once ingested, they incite a kind of chemical warfare in our bodies, causing inflammatory reactions that can lead to weight gain and serious health conditions.
At his waitlist-only clinics in California, Dr. Gundry has successfully treated tens of thousands of patients suffering from autoimmune disorders, diabetes, leaky gut syndrome, heart disease, and neurodegenerative diseases with a protocol that detoxes the cells, repairs the gut, and nourishes the body. Now, in The Plant Paradox, he shares this clinically proven program with readers around the world.
The simple (and daunting) fact is, lectins are everywhere. Thankfully, Dr. Gundry offers simple hacks we easily can employ to avoid them, including:
Peel your veggies. Most of the lectins are contained in the skin and seeds of plants; simply peeling and de-seeding vegetables (like tomatoes and peppers) reduces their lectin content.
Shop for fruit in season. Fruit contain fewer lectins when ripe, so eating apples, berries, and other lectin-containing fruits at the peak of ripeness helps minimize your lectin consumption.
Swap your brown rice for white. Whole grains and seeds with hard outer coatings are designed by nature to cause digestive distress—and are full of lectins.
With a full list of lectin-containing foods and simple substitutes for each, a step-by-step detox and eating plan, and delicious lectin-free recipes, The Plant Paradox illuminates the hidden dangers lurking in your salad bowl—and shows you how to eat whole foods in a whole new way.
Check out
The Plant Paradox: The Hidden Dangers in Healthy Foods That Cause Disease and Weight Gain
.
---
3
---
Mercer Mayer's Little Critter is going on a camping trip with his dad in this classic, funny, and heartwarming book. Whether he and his dad are canoeing, fishing, or building a campfire, parents and children alike will relate to this beloved story. A perfect gift for Father's Day . . . or any day!
Check out
Just Me and My Dad (Little Critter)
.
---
2
---
The President Is Missing confronts a threat so huge that it jeopardizes not just Pennsylvania Avenue and Wall Street, but all of America. Uncertainty and fear grip the nation. There are whispers of cyberterror and espionage and a traitor in the Cabinet. Even the President himself becomes a suspect, and then he disappears from public view . . .
Set over the course of three days, The President Is Missing sheds a stunning light upon the inner workings and vulnerabilities of our nation. Filled with information that only a former Commander-in-Chief could know, this is the most authentic, terrifying novel to come along in many years.
Check out
The President Is Missing: A Novel
.
---
1
---
A deliciously funny, delectably shocking banquet of wild-but-true tales of life in the culinary trade from Chef Anthony Bourdain, laying out his more than a quarter-century of drugs, sex, and haute cuisine—now with all-new, never-before-published material.
Check out
Kitchen Confidential Updated Edition: Adventures in the Culinary Underbelly
.