The Crew Review Policy
All of our reviews will be posted to the Masquerade Crew site, Amazon and Goodreads. YES, we do post negative reviews.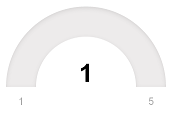 No colors on the gauge? Run from this book!
Slightly better, but still can't recommend it.
Half way there. Almost ready to recommend it.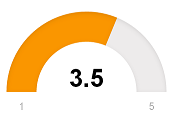 This is where we definitely start recommending books.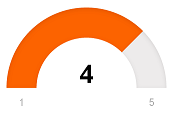 Pretty good book. You should try it too.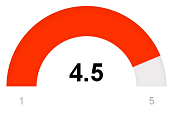 Just missed the mark for being a perfect read.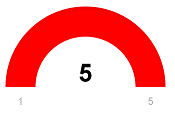 Masks on! It's time to party.
This is about as perfect a book we can find.
Book Review Submission Policy
For details about our submission policy, see
this link
.
HONESTY Policy
We take time away from our own busy lives to review books because we love them! With that said, our reviews are the PERSONAL OPINIONS of our reviewers. Just because you may not like what we have to say about your book or writing, does not mean we will take down the review or change it in any way. Any requests of this nature (including requests to preview reviews before posting) will be ignored.
However, we promise to be honest and fair in our reviews, and to never bash any literary effort simply for the sake of bashing it.
Reviews are NOT guaranteed!
Even if a reviewer chooses your book to read, it does not mean they will review it. If they feel they cannot provide honest feedback on a particular book, they have every right to pass on writing a review. We cannot, and will not, force our reviewers to write reviews. However, we will not allow our reviewers to continue to requests books if they do not write reviews either.
Questions? Concerns? Hit up the contact form and we'll try our best to respond to your inquiry in a timely fashion. (Again, don't get cute and try to submit your book through the contact form. We know you were thinking about it.)