One thing most experts agree upon is that to make it in online advertising, you need an email list. Entire books are devoted to this sort of thing. I've never actually read them, just seen them on Amazon. But I have read lots of blog posts.
Top 5 this, top 10 that, or 3 killer strategies for this or that .... Just about all blog posts that follow this pattern mention building email contacts. And I've done some of that. Between authors who have supported me financially by buying a promo post or paid for Twitter advertising and an actual email subscriber list, I've got more than 2,000 email addresses at my disposal.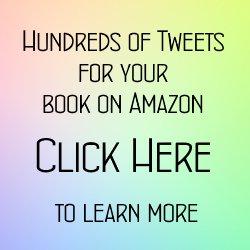 For a while I did have a weekly newsletter. Most weeks anyway.
Who am I kidding?
I was doing good to get it out ... a couple times a month.
Part of the problem was that the newsletter was an afterthought.
I put most of my energy into the website, composing and promoting upwards of six posts a day. And the newsletter wasn't the traffic creator that Twitter (and Triberr) were.
Things are a little different this time around. Most importantly, I'm not putting out 6 posts a day on the website. I don't even want to do that many even if the Masquerade Crew becomes my sole source of income again.
The reason for 6 posts each day was twofold. One, authors were paying for promos, interviews, and the like—hence, sole source of income. Two, there were lots of auxiliary posts, supporting all the various programs I was trying to juggle, such as Cover Wars and the Scavenger Hunt. Website traffic was the number one goal. That's why authors were willing to pay.
Since blog traffic isn't as important as it used to be, by far most of the tweets I send out are to directly link to books on Amazon. I've taken out the middle man—me. People don't need to go to the blog to find a book. They can click on a link in a tweet and go straight to the source. I think this is better promotion for the authors, anyway.
That presents a problem, though. Since I'm trying to build up the business again, how will I support the blog? I want to bring back Cover Wars, for instance. In fact, I want to do lots of fun stuff. Traffic from Twitter probably won't be enough. That's why I need to start publishing a newsletter again.
However, I don't want to just send out an occasional newsletter and that be the end of it. It's not going to be just a source of traffic.
The true goal of my newsletter will be the building of a community
, something I've never quite had.
Oh, the website had great traffic at one point, people returning time and time again. Cover Wars was especially good at getting return visitors. In fact, at one point
I had an average of 300 unique visitors a day
.
But it was still a one dimensional community in my opinion.
People didn't comment much, for instance. Even on the posts I thought were worthy of comments. A discussion here and there, but it was rare.
I want to have a community this time around.
I want to have discussions with interesting people. Sometimes conversations happen on Twitter in real time or a kind of staggered real time, but connecting these conversations with what's going on with the Masquerade Crew isn't as easy as you might think.
Usually I start conversations on Twitter by replying to someone's tweet. And those definitely have their place, even prompting a post on the blog on occasion. But it doesn't usually work the other way around. Casually inserting a plug for the website and some activity I'm promoting, such as Cover Wars, is awkward at the best of times.
The newsletter will be a good source to keep people up-to-date with what's going on with the website, but I also want it to be a place where I have conversations with people, bouncing off ideas, generating new ones, and any other way we can think of making the Masquerade Crew an active, community-driven environment.
I have ideas for the newsletter beyond simply
regurgitating
what's on the blog, but for now here's what I want you to do. If you are interested in getting the newsletter once it starts (hopefully in a week or so) and specifically being an active member of the Masquerade Crew community, send me an email.
That's it. No sign up form. Email the address I'm about to give you, saying you'd like to get the newsletter. If you have questions, comments, or suggestions concerning what I've discussed today, please share.
Here's the email address I will use for the community newsletter.
masqcrew001@gmail.com
Hope to hear from you soon. OH, and stay tuned for more, specifically how this newsletter will be different from any other newsletter you've ever signed up for ... guaranteed. I hope so anyway. We'll see.